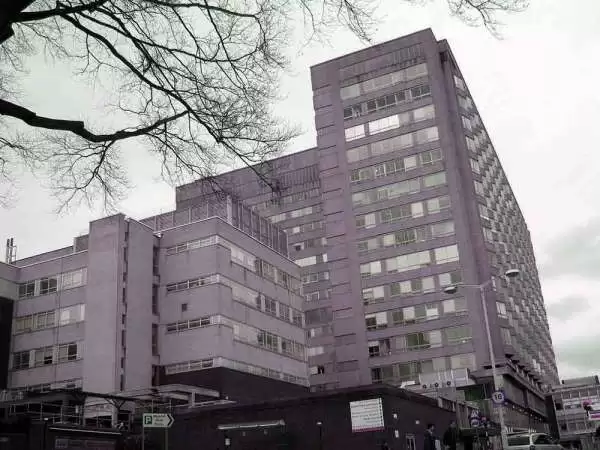 Caption: Royal Hallamshire Hospital. Image: CC BY 2.0--Paige...,
Celiac.com 02/26/2020 - Patients with established celiac disease can present with signs and symptoms requiring small bowel capsule endoscopy (SBCE) to assess for persistent disease beyond the duodenum and to rule out complications. 
There is limited data celiac disease and histology, clinical and serological parameters as they reflect the extent of celiac disease on small bowel capsule endoscopy.
---
Celiac.com Sponsor (A12):


---
---
Celiac.com Sponsor (A12-m):


---
A team of researchers recently set out to assess the role of small bowel capsule endoscopy in established celiac disease, by looking at the relationship between symptoms, celiac disease serology and Marsh classification of disease and extent of disease on small bowel capsule endoscopy in patients with established celiac disease.

The team included S. Chetcuti Zammit; M. Kurien; D.S. Sanders; and R. Sidhu. They are associated with the Academic Department of Gastroenterology, Royal Hallamshire Hospital, Sheffield Teaching Hospitals in Sheffield, UK.

The researchers conducted small bowel capsule endoscopies on 100 known celiac patients, and 200 control subjects. The results were reviewed by a team of experts.  The team noted the progression of disease on small bowel capsule endoscopy, celiac disease findings and small bowel transit times. The gold standard for diagnosing celiac disease is a duodenal histology, with D2 and Marsh 3a or above. The team's results show that small bowel capsule endoscopy can spot active disease with over 87% sensitivity, and 89% specificity. 

Univariate analysis showed that the degree of affected small bowel mucosa correlates with the patient's age at small bowel capsule endoscopy, albumin, and hemoglobin, Marsh score of histology from the duodenal bulb (D1) and the second part of the duodenum, and refractory celiac disease on histology. 

Multiple regression analysis, albumin and Marsh score of histology (D1) all showed vitamin B12 and folate levels to be measurably significant.  Celiac patients with complications including those with refractory celiac disease show much more affected SB mucosa.

This is the first time a study has shown a connection between degree of disease and levels of malabsorption for duodenal histology markers, such as folate levels and vitamin B12, along with the complications of celiac disease.

Among other findings, the study shows that: small bowel capsule endoscopy reveals macroscopic changes in celiac disease patients with a high level of sensitivity; low levels of vitamin B12 and folate due to malabsorption match the severity of celiac disease; celiac patients with a normal small bowel capsule endoscopy result are not likely to have significant active disease.

Read more in Clinics and Research in Hepatology and Gastroenterology