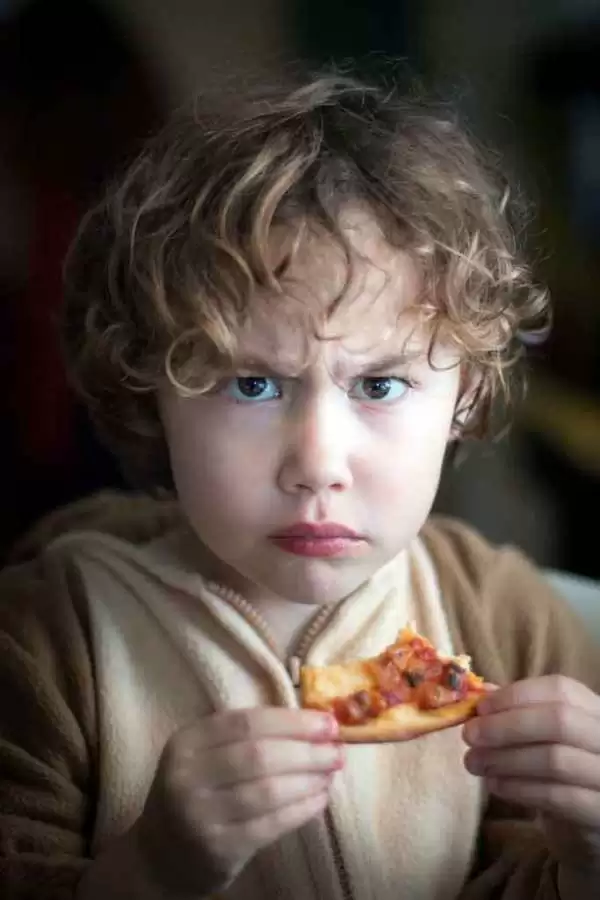 Caption: Image: CC BY 2.0--Mr Moss
Celiac.com 08/08/2020 - It took my wife to discover it was gluten. I have been corresponding with Arthur.  He contacted me because of an article I wrote about the difficulties of making an early diagnosis of celiac disease. 
He wrote: "Your article touched a nerve, as you could see from the general round of applause and approval it received.  Bravo!  I have consulted dozens of doctors over 30 years (in the USA and France) but not one had ever suggested gluten could be the culprit for my problems.  It took my wife to do that!  Now, I wonder if more education is needed in the medical community on this problem.  I've been gluten-free for nearly three months now, and all my symptoms have disappeared and I feel great."
Can humans get along without gluten?
---
Celiac.com Sponsor (A12):


---
---
Celiac.com Sponsor (A12-m):


---
He goes on to ask a series of questions: "I suggest that you write an article to advise us folks who go gluten-free about the following:  is gluten in any way, shape or form needed in a well-rounded diet?  What role does gluten play in nutrition, or can humans get along fine over the long term without it?  Thanks. Best wishes, Art."
Gluten – good or bad?
Like most things, there are two sides of this story.
The good: Wheat grains (containing gluten) started as part of our human diet around 10,000 years ago.  It became a convenient and nutritious food, which is now a staple in the Western world.  Moreover, gluten has a number of properties that has made its wide scale use inevitable.   Gluten is a protein that gives a pleasing texture and flavor to bread. These grains subsequently allowed the blooming of mankind and have sustained our planet's population explosion.  Bread has literally fed the starving.
The bad: No one knew that there was a dark side to these grains.  This has only been discovered over the last 60 years.  Ironically, during this time the consumption of gluten grains has accelerated.  Nowadays, the fast-food industry bases their meals on buns, breads and pizza – all made from gluten-rich flour.  When you add the rampant overeating with huge serving sizes (super-sizing), the present consumption of gluten-foods is overwhelming.
Because wheat-based gluten foods are relatively cheap, they have tended to crowd variety out of the diet.  The outcome is a tendency for people to eat a rather narrow range of foods. This can lead to nutritional deficiencies.
Gluten also has now been recognized to cause a lot of health problems in susceptible people. Celiac disease, the gut damage set off by gluten, affects one in a hundred people.  Of greater concern is that at least ten times that number suffers from the affects of  the gluten syndrome (also known as the gluten sensitivity).  
Who needs gluten?
Hence, the dilemma: The world still needs gluten grains to feed its human inhabitants.  But this is creating ill health in at least 10% of that population.  Since so many people are getting ill from the foods that they are eating, then surely it would be better to shift to other foods to improve the health of the population.
It turns out that gluten is not a necessary protein.  The gluten grains are convenient and in demand - but they are not biologically essential.  In fact, for perhaps a third of the population gluten is biologically undesirable (this is a controversial statement and needs a lot more research to back it up).
Are there risks of going gluten free?
It is my experience that for most families who go gluten-free that the quality of their diet actually improves.  As they no longer fill up on cheap breads, they are forced to branch out into vegetables, fruits, meats and other non-gluten grains.  This greatly enhances the variety of foods in their diet, which improves their health.  Gluten is not a necessary part of a well-rounded diet.
Is the gluten habit easy to kick?
Unfortunately, gluten has an addictive quality because five of its breakdown products have a morphine-like activity.  As you know, foods crammed with gluten such as cakes, dumplings, steamed puddings and big hunks of bread are often referred to as "comfort foods".  For some, this comfort is derived from the morphine-like stimulation of the brain caused by these partial digests of gluten.  Consequently, when gluten is suddenly removed from the diet, some people experience a withdrawal effect.  
This is one of the reasons why a gluten-free diet is viewed by so many people as a horror story.  Indeed, withdrawal effects from gluten on the first week of a gluten-free diet are not uncommon.  Although this usually passes after a week or so, it can be difficult for children to comply during the first few days.  It is sensible to slowly go gluten free over a week or so to avoid this reaction.
To sum up: Yes! You can you live a healthy life without gluten! Absolutely!  Overall, your diet without gluten is much more healthy, wholesome, and packed with goodness.   This will be good news to people who have embarked on their gluten-free journey.