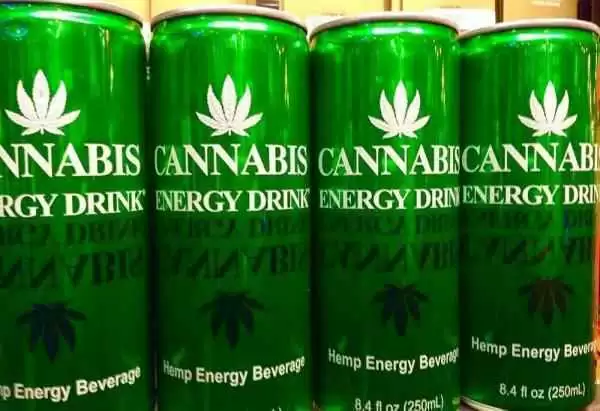 Caption: Image: CC--Mike Mozart
Celiac.com 04/13/2018 - Is cannabis gluten-free? That is a frequent question I receive now that over 50%  of the United States has approved medical cannabis and some states have also included recreational cannabis. Let's begin be describing cannabis as an oral medicine that has been used since the Chinese treatise on pharmacology described Emperor Shen Nung in 2737 BCE using it. 
In 1850 cannabis was listed in the U.S. Pharmacopoeia as a cure for many ailments. By the early 1900's Squibb Company, Eli Lilly and Park-Davis were manufacturing drugs produced from marijuana for use as antispasmodics, sedatives, and analgesics (pain medication).
---
Celiac.com Sponsor (A12):


---
---
Celiac.com Sponsor (A12-m):


---
Today, hemp seed and hemp oil products are widely available. They provide CBD or cannabidiol - the non-psychoactive cannabinoid from various Cannabis sativa strains grown for high CBD levels. In order to be legal in the U.S. these products must contain less than 0.3% THC, the psychoactive cannabinoid in cannabis. CBD products can be consumed as capsules, tinctures, "gummy" chewables, lollipops, and numerous edibles like brownies, chocolates, and granola bars.

The nutritive value of cannabis is presently described as that of hemp seed since no scientific analysis of Cannabis sativa has been done. Hemp is one of the world's most nutritious foods with high quality protein and essential fatty acids found in its seeds. Hemp contains all eight essential amino acids and can be sprouted for use in salads and shakes.

Celiacs with protein allergies to eggs and soy need to be cautious when adding hemp and CBD products to their diet regimes. The major proteins in hemp are albumen and edestin. Hemp is a nut so those celiacs with nut sensitivities need to consider that. Others may be limiting their lectin intake and need to limit CBD products until processing evaluations can indicate levels resulting in the products.

CBD oils contain linoleic and linolenic fatty acids which are important in reducing inflammation. They can be used in salad dressings, mashed potatoes and substituted for olive oil in recipes. Since these essential fatty acids must be obtained in the diet, using hemp or cannabis CBD products can enhance health.

Cannabis products- particularly CBD- have been overlooked by individuals needing symptom relief from neurological (Parkinson's, ALS, Multiple Sclerosis, migraine), immune (cancer), and gastrointestinal disorders (Crohn's disease, IBS). When choosing cannabidiol-CBD products be sure to check that they have been tested for pesticides, heavy metals, and microbiological contaminants. 

Today, more hemp is sold to pet owners as bird seed than used by humans. But as more individuals learn of the botanical benefits of cannabis, they should consider adding it to their diet and supplement regime. My book, Cannabis-A Clinician's Guide (CRC Press 2018) reviews the science and clinical uses of cannabis along with how to use it in recipes.