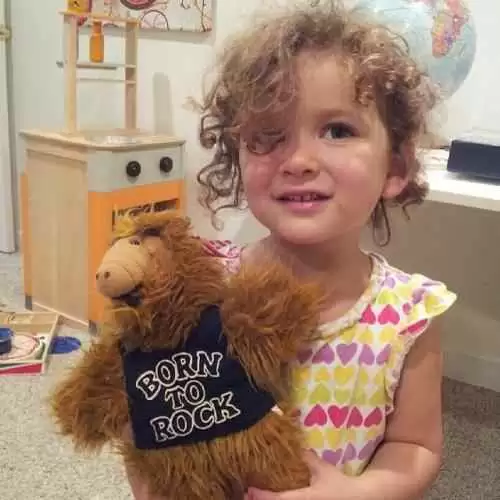 Caption: Photo: CC--pizzawhale
Celiac.com 05/05/2017 - What do you say to someone who doesn't "get" the fact that gluten makes people sick? It's not that people are intentionally callous and uncaring. They simply don't understand that going gluten-free isn't a fad or a choice for most people. This means that all too often when it comes to eating, they are perfectly content to go their merry way and eat whatever they want and if you're with them, well, you'll figure out something to eat. They don't mean to be insensitive jerks, but sometimes they present that way. As many of us have learned, when someone you love has a gluten sensitivity, the response of "it's their problem and it's not my issue" simply isn't good enough. Love means that you try to understand the experience and challenges of the person you care about.
Celiac disease and gluten sensitivities are sneaky buggers. They are expert at masking what's really going on. So it's no surprise that parents and loved ones often screw up when it comes to understanding the physical and emotional experiences of someone whose got gluten issues. Maybe we heard about gluten issues, but it's one thing to read information and look at it intellectually as an abstract phenomenon and it's extra hard when you don't know anyone whose had gluten related problems.
---
Celiac.com Sponsor (A12):


---
---
Celiac.com Sponsor (A12-m):


---
I grew up with pasta, home-made bread smothered with butter, cookies, and a sense these were comfort foods - not something that could make you deathly ill. No surprise, when my children didn't feel well, I'd pull out the crackers and chicken noodle soup, with a little mac-n-cheese for good measure. The children would snarf them down, and I had a self-inflated sense of motherly pride for having fixed them healing foods. Little did I know that my culinary delights were responsible for giving them GI track upset, migraines, skin problems, and the precursors to Celiac disease. There was no way of knowing back then that autoimmune problems ran on their father's side of the family, since we divorced when they were wee. In fact, most people don't really have their heads wrapped around the autoimmune disease thing at all, because as we say in New England, "it's wicked complicated!" Not knowing, in hindsight, makes the saying "killing them with kindness" take on new meaning.

Today the dangers of glutening someone are well-recognized by most people, even if they don't understand all the sheer dynamics of what the cause-and-effects of it are. The problem is, unless you've seen someone writhing in distress from ingesting gluten by accident, your understanding of being glutened remains an intellectual, abstract mental exercise. The difference between knowing about being glutened and the actual experience of it are worlds apart. So if you have a family member, loved-one, colleague, or someone you're responsible to/for (as are teachers, day-are providers), what are you to do to show people with gluten issues that you care? Here are some suggestions.
Talk to the person. Really talk with them. Ask them questions about what their experience of being glutened is like. Find out about what they perceive to the be causes of it. Listen to them talk about their emotions and how they feel when they are sick – and how they feel about others who help them or are contributors to their distress. Once they open up, they will likely tell you about things that frustrate them about trying to eat normally, problems they've encountered, and how they have to monitor their lives to avoid getting sick. People with Celiac disease or gluten issues are experts. They will look you in the eye and tell you what it's like in a way that inspires a caring person to pay more attention to what's going on so they can do better not to make someone sick. Inquire what you could do – and not do – that may prevent glutening someone. They will also give you big hints about what to say and do (and what NOT to do).
Read. There is a lot of information available about what gluten is, where it is found, what it does to people, and alternatives for it. It's in books, magazines, online websites galore, and even sometimes on television. In our book, Going Gluten Free, we list a bunch of sites for you. Given the large amount of information that's freely available, there is no excuse for not knowing about gluten is, what it does, and how it should be handled so people don't get sick. Take the time to educate yourself about gluten, celiac, what it does, and how to live gluten-free in a harmonious and healthy manner. Others will feel that you genuinely care when you tell them about what you've learned and the information you've accessed!
Pay attention. Once you know about glutening people, start paying attention to menus at restaurants, ingredient lists of food products, and what and how food is being served. Even "safe" foods can be cross-contaminated and served in ways that can make someone with gluten sensitivity sick. Sometimes those fixing or serving food aren't as savvy as they coulda-shoulda-oughta be about gluten-free dining. If you go somewhere and the server looks foggy when you ask about their gluten-free options, don't order anything that is remotely questionable. Size up the whole dining ambiance, see if you can get a glimpse at the kitchen, ask if they have a gluten-free menu or policy. If your intuition blinks "danger!", listen to it. Better to be safe than sorry.
Be annoying. Many people with Celiac or gluten issues are sweet-hearts and don't want to inconvenience others. So be prepared, when appropriate, to ask questions, push the envelope, and do background check to ensure that your loved one doesn't get glutened. Being able to eat safely is a human rights issue. You are not being annoying by asking questions or demanding that you (or your loved one) are served food that can be consumed without negative outcomes. Others don't have the right to make you sick. It's as simple as that, so learning to stand up for yourself or others is a good practice to get into!