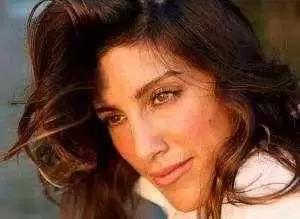 Celiac.com 10/30/2012 - Many celiac sufferers have stories of discrimination and/or ignorance from coworkers, peers and employers but none have been quite as high profile as the current dispute between actress Jennifer Esposito and CBS. Esposito, a sufferer of celiac disease, plays one of the main characters in the CBS drama 'Blue Bloods'. After Esposito requested a reduced schedule to manage her condition, CBS took steps that have Esposito, her fans, and celiac sufferers everywhere rallying to her cause.

The apparent point of contention between CBS and Esposito is the idea that celiac disease warrants special treatment (or perhaps that Esposito even has it). After the actress collapsed on set two months ago, her doctor recommended a significantly reduced work schedule. CBS was unwilling to comply, and evidently skeptical that there was ever anything wrong with the actress. According to Esposito, "CBS implied that I was not truly ill and this was a scheme to get a raise!"
Esposito claims that they have done much more than put her character on leave of absence: "CBS put me on unpaid leave and has blocked me from working anywhere else after my doctor said you needed a reduced schedule due to Celiac." According to Esposito, it has been two months since the incident and Esposito still hasn't been invited back to the show. She also claims that CBS rejected her recent attempts to reopen negotiations.
It seems unlikely that there was no possibility of compromise here, and CBS's actions come across as both excessive and insensitive. It is not uncommon for sufferers of celiac disease to face accusations of hypochondria, so Esposito's struggle with CBS could be seen as having symbolic significance. She speaks for many when she says "truly a very sad day when you can be bullied at my age with a disease".
Sources: