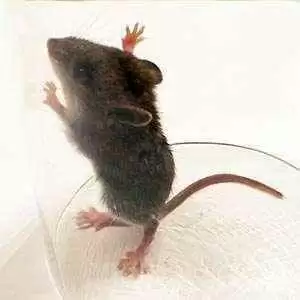 Image Caption: Photo: CC - woodleywonderworks
Celiac.com 11/21/2011 - Celiac disease is common in people with type 1 diabetes (T1D). These people can show Abs reactions against tissue transglutaminase, the prime trigger in celiac disease. In short, gliadin seems to play a role in type 1 diabetes pathogenesis.

An international research team set out to investigate whether gliadin contributes to enteropathy and insulitis in NOD-DQ8 mice, an animal model that does not spontaneously develop T1D.
The researchers included Heather J. Galipeau, Nestor E. Rulli, Jennifer Jury, Xianxi Huang, Romina Araya, Joseph A. Murray, Chella S. David, Fernando G. Chirdo, Kathy D. McCoy, and Elena F. Verdu, and are variously affiliated with the Farncombe Family Digestive Health Research Institute at McMaster University Medical Centre in Canada, Laboratorio de Investigación en el Sistema Inmune, Departamento de Ciencias Biológicas, Facultad de Ciencias Exactas, Universidad Nacional de La Plata, Argentina, the Department of Internal Medicine, and the Department of Immunology at the Mayo Clinic College of Medicine in Rochester, MN, and with the Department of Clinical Research, University of Bern, Bern, Switzerland.
Researchers know that gliadin-sensitized NOD-DQ8 mice develop moderate enteropathy, intraepithelial lymphocytosis, and barrier dysfunction, but do not develop insulitis. The team administered anti-CD25 mAbs before gliadin-sensitization induced partial depletion of CD25+Foxp3+ T cells, which triggered severe insulitis, but did not worsen mucosal dysfunction.
The team isolated CD4+ T cells isolated from pancreatic lymph nodes. Those from mice that developed insulitis showed higher proliferation and pro-inflammatory cytokines after incubation with gliadin, but not with BSA. CD4+ T cells isolated from non-sensitized control mice showed no response to gliadin or BSA.
From these observations, the team concluded that gliadin sensitization triggered moderate enteropathy in NOD-DQ8 mice. However, triggering insulitis required gliadin-sensitization and partial systemic depletion of CD25+Foxp3+ T cells.
This study offers a model for explaining how mucosal intolerance to a dietary protein can trigger insulitis as a result of partial regulatory T cell deficiency.
Source: