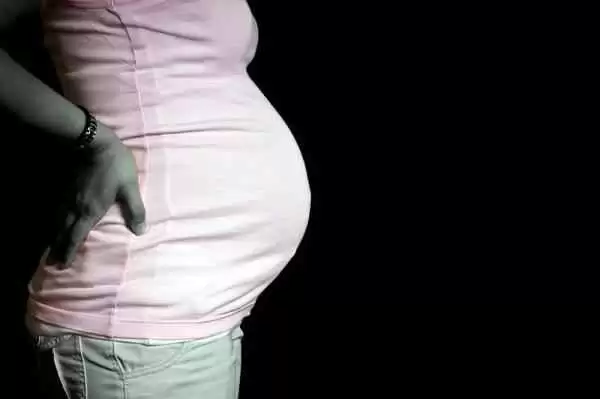 Caption: Image: CC--J.K. Califf
Celiac.com 06/06/2018 - Endometriosis is an often painful medical condition in which tissue that normally lines the inside of your uterus, known as the endometrium, begins to grow outside the uterus. There is a bit of research data to support the idea that a gluten-free diet can improve the symptoms of endometriosis for some people. Mainly a 2012 clinical study that showed 75 percent of endometriosis patients reported major improvements after 12 months without gluten.

That bit of news has prompted more than a few women to try the diet, and more than a few to blog about it. One example is this blog entry by Lindsay Burgess. According to Burgess, She adds that gluten can "increase inflammation and can also cause digestive issues such as bloating and constipation," which are common complaints from many who suffer from endometriosis.

The basic theory is that endometriosis involves a good deal of inflammation, and that a gluten-free diet will somehow help to reduce inflammation in general, and that the overall result will be a reduction of symptoms and an overall improvement in the endometriosis. Burgess says the endometriosis diet is largely about "cutting down/out inflammatory foods and replacing them with foods that can really support our bodies." 

So, it's not just about eliminating gluten, it is also about eating foods that promote overall health. Nothing wrong with promoting overall health by eating more nutritious foods. A more general question might be: Can eating a more nutritious diet help to improve overall health and thus help to improve symptoms of endometriosis? 

Perhaps, but eating a more nutritious diet is always a good idea. There's still no solid medical evidence to show that eliminating gluten alone will help to improve endometriosis, tough, it's certainly worth a try.

Remember, though, that many gluten-free foods are highly processed, and many are high in salt, sugar and fat, compared with their non-gluten-free counterparts. That means that simply giving up gluten likely won't improve your diet, to say nothing of your endometriosis.

So, the take away here is that eating a more nutritious diet is never a bad idea, and that diet can include gluten-free foods, and these foods may improve your general health or your endometriosis.

Endometriosis can be a painful, frustrating experience, but going gluten-free is unlikely to improve your condition, and very unlikely to "cure" it. Officially, for people who do not have medical condition that requires them to avoid gluten, it's probably best to resist the gluten-free diet.

So, the short of it is that, if you wish to eat gluten-free, then go ahead. But if you don't have celiac disease or some other gluten sensitivity, don't expect health or medical miracles, even for endometriosis.

Any benefits gained by a more nutritious diet can likely be gained with a diet that is not gluten-free. Of course, a balanced and nutritious gluten-free diet likely won't harm you. Otherwise, you can choose to eat an anti-inflammatory diet that is not gluten-free and probably get similar results. 

In any case, be careful, choose carefully, and pay attention to your body.

There's a good article on this at EndometriosisNews.com.

They also have a helpful link about getting started on a gluten-free diet for endometriosis.