Celiac.com 04/09/2012 - Many people with celiac disease suffer from fatigue and may limit theirsocial activities, both of which can lead to a decrease in physicalactivity, and potentially lower bone mass.

A team of medical researchers recently set out to study the effects of exercise and gluten-free diet on bone-mass in women with celiac disease.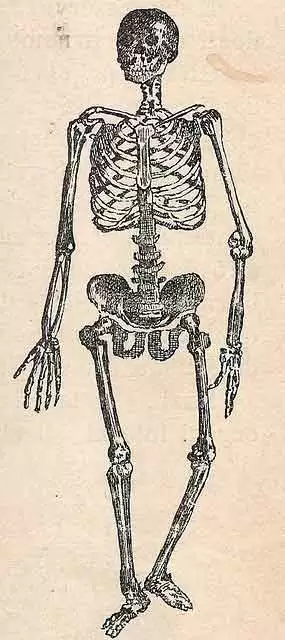 The research team included Valentina Passanantia, Antonella Santonicolaa, Cristina Buccia, Paolo Andreozzia, Antonella Ranaudoa, Daniel V. Di Giacomoc, and Carolina Ciacci. They are affiliated with the Department of Clinical and Experimental Medicine at the University Federico II of Naples, Italy, the Gastrointestinal Unit of Salerno University Medical School in Salerno, Italy, and the Celiac Disease Center of the Department of Medicine at Columbia University in New York.
For their study, the team recruited two groups of women. In both groups, they examined physical activity, fatigue and bone mineral density in women with celiac disease, both at diagnosis and while following a gluten-free diet.
In the first group of 48 women, the team measured bone mineral density at diagnosis and after 2 years of a gluten-free diet. In the second group, this one with 47 women, researchers measured bone mineral density at diagnosis, and after 5 years of a gluten-free diet.
The researchers questioned and assessed both groups regarding physical activity and ranked them on a visual analogue scale regarding their perception of fatigue at diagnosis and follow-up. The team also gathered data on smoking habits, alcohol use, gastrointestinal symptoms, drug therapy and body mass index.
Across the board, for all factors, the two groups showed similar results. At follow-up, the mean body mass index and physical activity questionnaire scores were similar to baseline. Both groups showed increased bone density and unchanged scores for physical activity and visual analogue scale.
For both groups, bone density improved significantly after two years on a gluten-free diet. In both groups, physical activity was often low and played only a small role in changes to bone mineral density.
So, exercise does not seem to help increase bone mineral density in any significant way, and following a gluten-free diet is sufficient to re-establish bone mineral density to healthy levels.
Source:

---
Image Caption: Photo: CC--perpetuaplum