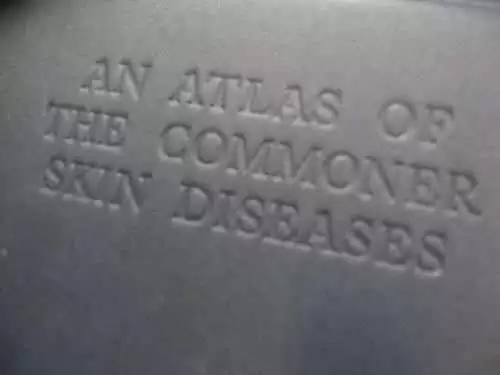 Caption: Photo: CC--Mangee
Celiac.com 12/29/2011 - About one in 100 people in America has celiac disease, while about one in four of those will develop dermatitis herpetiformis Duhring, which occurs when celiac disease manifests cutaneously, in the skin. Dermatitis herpetiformis Duhring is uncommon in children, with only 5% of cases appearing in children younger than 7 years. Most often, it presents in people over forty.

Making a proper clinical diagnosis of dermatitis herpetiformis Duhring, also known as Duhring's disease, is challenging, and often requires the help of skin biopsy and direct immunofluorescence.
The fact that manifestations of celiac disease in the mucous and skin may point to Duhring's disease was one of the more important aspects of Dr. Dohil's discussion, for people with celiac disease, and those treating them.
Dr. Dohil noted that, at some point during the course of their disease, more than seven in ten people (74%) with celiac disease will have some type of skin manifestation. Most often, this skin manifestation occurs in the form of xerosis, which often triggers pruritus. Mucosal manifestations occur in 27% of patients, especially in patients with longer history of celiac disease.
Dr. Dohil pointed out numerous diseases, disorders, syndromes, and structural epithelial defects with clear connections between skin and gut. For example, 60%-82% people with asymptomatic inflammatory bowel disease present with mucocutaneous findings that include skin tags, fistulas, fissures, or abscesses in the perianal and genital areas. In 25%-30% of cases, these will precede GI complaints. Dr. Dohil said.
Overall, 6%-20% of all patients with inflammatory bowel disease develop oral lesions, but up to 80% of pediatric cases with Crohn's disease and 41% with ulcerative colitis develop such lesions.
Source: