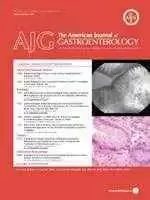 Celiac.com 12/08/2011 - Researchers have shown that celiac disease and Toxoplasma gondii infection can both cause a strong neutrophil-mediated immune reaction that can have an adverse impact pregnancy outcomes.
In most cases, people with otherwise healthy immune systems who develop toxoplasmosis remain asymptomatic, but Toxoplasma gondii can trigger both chronic infection and abortion in adults, as well as fatal illness in patients with immune deficiencies.
To determine a possible connection between celiac disease and Toxoplasma
gondii, the research team recruited 827 pregnant women.
On average, the team took samples 5.5 months into pregnancy, and used enzyme-linked immunosorbent assay to determine Toxoplasma-specific immunoglobulin (Ig) G and IgM (Trinity-Biotech Toxo IgG & IgM, NY).
To assess IL8 levels, they used human IL8/ NAP-1 enzyme-linked immunosorbent assay, Bender MedSystems, Vienna, Austria, in accordance with manufacturer's instructions as well as IgA anti-tissue transglutaminase antibodies for celiac disease as described previously.
After childbirth, those patients satisfied for follow-up who tested positive for anti-tissue transglutaminase submitted to biopsy specimens. The team evaluated biopsies using Marsh-Rostami classification.

In all,  27 subjects (3.3 % confidence interval: 1.2 – 4.3) tested positive for anti-tissue transglutaminase. Those patients averaged 27 years of age, and 4.8 months mean pregnancy. Eight of the 27 celiac disease-serology positive subjects submitted to endoscopy. Six of them showed abnormal histology, including two Marsh I, three Marsh IIIa, and one Marsh IIIc.
Overall, one hundred and fifty-four women (31% ) and 58 (7% ) pregnant women showed positive results for total IgG and IgM for Toxoplasma gondii serology, respectively.
Notably, 16 out of 27 (59%) celiac disease-serology positive subjects were infected by T. gondii compared with 257 out of 800 (32%) non-celiac disease pregnant women (odd ratio = 3.07, 95% confidence interval: 1.4 – 6.7)
This finding highlights an important relationship between incidences of celiac disease-serology and Toxoplasma gondii ( P = 0.04).
Three patients with Marsh I, IIIa, and IIIc also positive IgG showed Toxoplasma gondii infections.
Regardless of their celiac disease status, patients infected with toxoplasma gondii showed elevated levels of IL8, especially IgM positive patients.
Results showed that positive celiac disease or Toxoplasma gondii blood screens were connected to poor pregnancy outcomes.
In all, 9 of 27, or 33.4%, of test subjects with positive celiac disease-serology showed poor medical histories, while more than half of had either previously miscarried (4/9) or produced low birth weight babies (3/9).
Thus, the researchers point out that positive celiac disease-serology correlated with greater risk of low birth weights and miscarriages regardless of T. gondii status.
The results of this study show patients with positive celiac disease-serology had higher overall rates of Toxoplasma gondii infection rates than did those with negative celiac disease serology, but celiac disease did not trigger increase in proinflammatory cytokines, such as IL8.
This suggests that celiac disease may increase the risk of Toxoplasma gondii infection.
From these observations, the research team proposes that celiac disease predisposes individuals to Toxoplasma gondii infection and may promote distribution of the ingested Toxoplasma gondii oocysts beyond small bowel lesions and might increase sensitivity to gluten in some way.
On the other hand, the presence of Toxoplasma gondii may promote the celiac disease in susceptible individuals. This is in keeping with prior studies that suggest that other enteric infections may promote celiac disease among susceptible individuals.
Source: