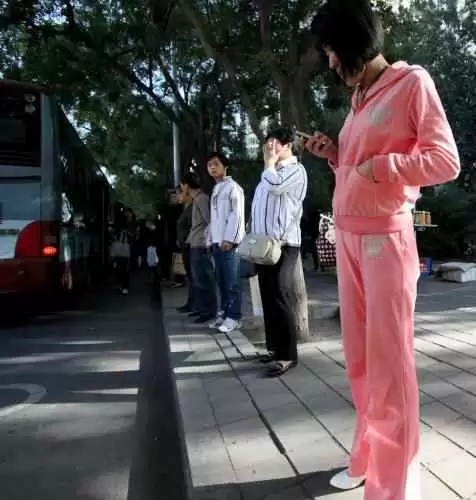 Caption: Celiac disease connection with Thyroid disease and Type II diabetes. Photo: CC--Ernie
Celiac.com 10/13/2016 - Researchers don't currently know much about rates of celiac disease autoimmunity or tissue transglutaminase autoantibodies (TGA) in patients with type 1 diabetes (T1D) and autoimmune thyroid disease (AITD) in the Chinese population.
A team of researchers recently set out to assess rate of celiac disease autoimmunity amongst patients with T1D and AITD in the Chinese population. The research team included Zhiyuan Zhao, Jing Zou, Lingling Zhao, Yan Cheng, Hanqing Cai, Mo Li, Edwin Liu, Liping Yu, and Yu Liu.
---
Celiac.com Sponsor (A12):


---
---
Celiac.com Sponsor (A12-m):


---
The study included 178 patients with type 1 diabetes, along with 119 with AITD where 36 had both T1D and AITD, classified as autoimmune polyglandular syndrome type 3 variant (APS3v). The study also included 145 patients with type 2 diabetes (T2D), 97 patients with non-autoimmune thyroid disease (NAITD), and 102 healthy control subjects.

The team used radioimmunoassay to measure serum islet autoantibodies, thyroid autoantibodies and TGA. They found TGA positivity in 22% of patients with either type 1 diabetes or AITD, much higher than the 3.4% seen in T2D patients (p< 0.0001) the 3.1% seen in NAITD patients (P < 0.0001) or the 1% seen in healthy controls (1%; p<0.0001).

Thirty-six percent of patients with APS3v who had both T1D and AITD positive for TGA, significantly higher than patients with T1D alone (p = 0.040) or with AITD alone (p = 0.017). At diagnosis, T1D and AITD showed overlap frequencies of 20% and 30%, respectively.

Chinese population with existing T1D and/or AITD shows high rates of TGA positivity, which are even higher in people with both diseases.

The study team recommends routine TGA screening in patients with T1D or AITD will help to identify celiac disease autoimmunity early on, and will yield better clinical patient care.

Source: