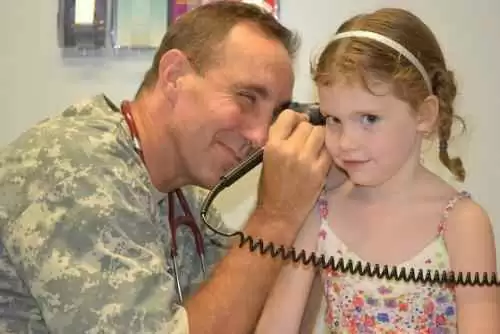 Caption: Is Celiac Disease Seriously Under-Diagnosed? Photo: CC--US Army
Celiac.com 10/20/2017 - Are doctors even getting close to diagnosing the actual number of cases of celiac disease? Or are they missing the vast majority?
So, just how far are we from the actual number? Well, if a new study by Canadian nutrition researchers is any indication, doctors are very far from diagnosing most cases.
The team studied the blood work of nearly 3,000 people, and their conclusions are stunning. They say that ninety percent of celiac cases go undiagnosed.
How could this be? One reason is that even classic celiac disease symptom, such as abdominal pain, bloating, gas, diarrhea, anemia and weight loss can mimic other conditions. Less classic symptoms such as fatigue, low vitamin C, D and calcium levels can be misleading.
Ahmed El-Sohemy, a professor of nutritional science at the University of Toronto, wanted to see whether celiac disease results in subpar nutrition because of poorer absorption of vitamins and minerals. But to find out, he needed Canadian data on the frequency of undiagnosed celiac disease.
To that end, El-Sohemy and his colleagues checked blood samples from more than 2,800 individuals in Toronto. One group had an average age of 23, and the other 45. Among their findings is likely ~1%, with 87% of cases being undiagnosed. These findings suggest the need for better screening in high genetic risk groups.
Source: