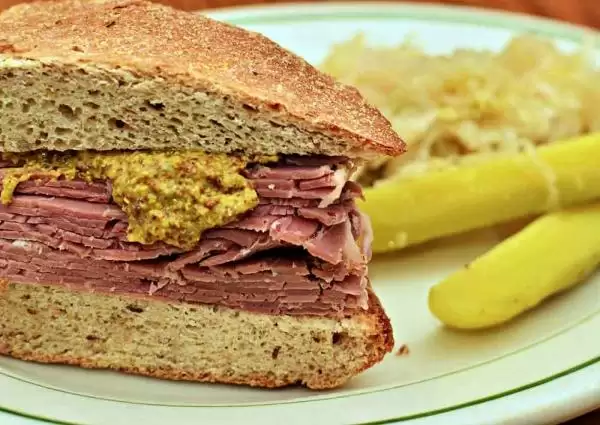 Caption: Image: CC--jeffreyw
Celiac.com 09/24/2018 - A team of researchers recently set out to investigate the degradation of gluten in rye sourdough products by means of a proline-specific peptidase.
Their team monitored gluten content of rye sourdough during fermentation using competitive ELISA based on the R5 antibody. The team noted a decrease in gluten over time, but found that even prolonged fermentation did not bring gluten levels below 20 ppm requirement for gluten-free foods. 
Interestingly, they did find that Aspergillus niger prolyl endopeptidase (AN-PEP) extensively degraded gluten concentrations of up to 80,000 mg/kg in rye flour, rye sourdough, and sourdough starter under specific temperatures and pH values. Nor did the enzyme inactivate the microorganisms in the sourdough starter. 
Gluten-free rye flour alone or in combination with sourdough starter was used to produce gluten-free bread, which the team then assessed for its sensory characteristics. 
Whereas gluten-free sourdough bread lacked any of the favorable qualities of conventional rye bread, the replacement of sourdough by egg proteins yielded gluten-free bread comparable to the conventional rye, and with better qualities than bread made with naturally gluten-free ingredients. 
This study demonstrates the feasibility of using ANPEP treatment to produce high-quality gluten-free sourdough bread from originally gluten-containing cereals, such as rye. 
Rye products rendered gluten-free in this manner have the potential to increase the choice of high-quality foods for celiac patients. 
Source: