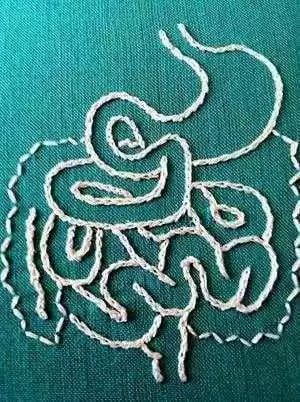 Image Caption: Photo: CC -- spec-ta-cles
Celiac.com 11/28/2011 - Celiac disease often results in "leaky" intestinal mucosa. This development may involve changes in hydrophobicity of the mucus surface barrier along with changes of the epithelial barrier.

A team of researchers recently compared bio-physical aspects of gastrointestinal mucosa of celiac patients with control subjects, along with the effects of gluten free diet on each group.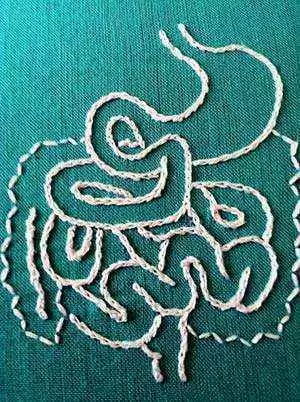 The research team included Stefania Bertolazzi, Francesco Lanzarotto, Barbara Zanini, Chiara Ricci, Vincenzo Villanacci, and Alberto Lanzini.
The team set out to compare duodenal hydrophobicity as an index of mucus barrier integrity in 38 patients studied before and 68 patients during gluten-free diet, and in 90 control subjects. They also checked for regional differences of hydrophobicity in the gastro-intestinal tract.
The team gauged hydrophobicity by measuring the contact angle (CA) (Rame Hart 100/10 goniometer) created by a single drop of water applied to intestinal mucosal biopsies.
Once the team pooled the results and evaluated the control groups, patients with histologically normal duodenal biopsies showed significantly higher CA (620 + 90)  than patients with biopsies showing Marsh 1-2 (580 + 100; p<0.02) and Marsh 3 lesions (570+ 100; p<0.02).
Among the control group, the action sequence of hydrofobicity along the gastrointestinal tract follows the pattern: gastric antrum> corpus> rectum> duodenum> oesophagus> ileum.
From these results, the team concludes that people with celiac disease experience reduced hydrophobicity of duodenal mucous layer, and a reduced ability to repel luminal contents. This may may contribute to the increased intestinal permeability seen in celiac disease.
This change in hydrofobicity corresponds to the severity of the mucosal lesions in the patient, and is not completely reversed by gluten-free diet.
Source: