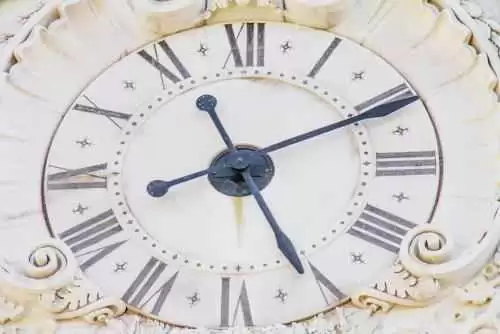 Caption: Photo: CC--David Dennis
Celiac.com 01/03/2018 - A recent study indicates that symptoms for some autoimmune disease can vary depending on the time of day.
A substance called transcription factor BMAL1 plays a crucial role in the human molecular clock, regulating biological pathways that drive 24 hour circadian rhythms in behavior and physiology. The molecular clock has a major influence on innate immune function, and disturbances in circadian rhythms are associated with increases in multiple sclerosis (MS), for example.
They are variously affiliated with the Immune Regulation Research Group, Trinity Biomedical Sciences Institute, Trinity College Dublin, Dublin, Ireland; the Inflammatory Research Group, School of Biochemistry and Immunology, Trinity Biomedical Sciences Institute, Trinity College Dublin, Dublin, Ireland; and with the Department of Molecular and Cellular Therapeutics, Royal College of Surgeons in Ireland (RCSI), Dublin, Ireland.
In a recent study, the research team found that BMAL1 and time-of-day regulate the accumulation and activation of various immune cells in a CNS autoimmune disease model, experimental autoimmune encephalomyelitis (EAE).
In myeloid cells, BMAL1 maintains anti-inflammatory responses and reduces T cell polarization. Loss of myeloid BMAL1 or midday immunizations to induce EAE create an inflammatory environment in the CNS through expansion and infiltration of IL-1β-secreting CD11b+Ly6Chi monocytes, resulting in increased pathogenic IL-17+/IFN-γ+ T cells.
These findings show the important role played by the molecular clock in processing innate and adaptive immune crosstalk under autoimmune conditions.
Understanding the exact ways in which the human molecular clock influences innate immune function, and by extension, autoimmune diseases, will help doctors to better understand these disease, and to develop better approaches to treatment, among other things.
Source: