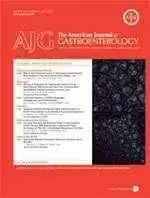 Celiac.com 07/09/2010 - The enteropathy associated with common variable immunodeficiency (CVID) is the most common  symptomatic primary antibody deficient syndrome, with an estimated prevalence of one in one-hundred thousand to one in fifty thousand. However, the relationship between CVID and Enteropathy is still unclear.
CVID is characterized by decreased levels of of two or more serum immunoglobulin (Ig) isotypes and the presentation of reoccurring infections specifically in the respiratory tract. Gastrointestinal symptoms are widespread with CVID patients as exhibited in as many as 50% of patients presenting with chronic diarrhea.
The doctors found the mean age for initial CVID diagnosis to be 36.8 years. Four of the patients were discovered to have a family history of immunodeficiency. 40% of the patients that were tested were determined to have immunodeficiency as revealed by their digestive symptoms. Chronic diarrhea was observed as the most common gastrointestinal symptom with a rate of 92% of the patients studied.
Gluten-free diet was initiated by 12 patients with villous atrophy, but clinical improvements and partial villous healing only occurred in two patients. Interestingly,  the two patients presenting with celiac antibodies,  did not show an improvement of symptoms. All patients showed positive improvements from steroid therapy. Furthermore, as a result of this study, the observing doctors concluded, that of the  CVID patients exhibiting gastrointestinal symptoms, histological lesions were found in around 80% of the biopsies taken from the colon, stomach, or small bowel.
The enteropathy corresponding with CVID was found to have has many features that differentiate it from other etiopathological conditions including celiac disease. While replacement Ig therapy was demonstrated to be inadequate for improving gastrointestinal symptoms, steroids, specifically budesonide,were proven successful in reducing inflammation and restoring mucosal architecture.
Source: