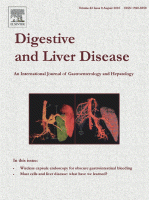 Celiac.com 07/26/2010 - There is very little information currently available regarding the effects of follow up strategies for those celiac patients that follow a gluten-free diet. Therefore, it was the aim of of researchers in Italy to determine the t-transglutaminase antibodies (t-TG) in celiac disease patients while they were enrolled in a community based follow-up program over a 5-year period.
Most patients that are diagnosed with celiac disease are told they need to adhere to a gluten-free diet for the remainder of their lives, and then they are usually left to figure it out on their own. However, it is recommended that celiac patients have regularly scheduled  follow-ups after diagnosis for early detection of celiac related complications, and to reinforce the importance of adhering strictly to a gluten-free diet.
Beginning in January 2003, all celiac patients that reside in the Province of Brescia have been enrolled in an ongoing celiac disease-Watch follow-up program. To encourage celiac patients to enroll in the follow-up program, the Italian government gives patients a bonus to subsidize their gluten-free diets, and all patients are required to contact the Local Health Authority every year to renew their bonuses.
Furthermore, the celiac disease-Watch program requires all patients to have their serum tested once a year for detection of t-TG antibodies. Testing for the antibodies begins 12-16 months after a celiac diagnosis. The testing is free of charge to the patients and they can choose any laboratory they like. Results from the t-TG testing is reported to the Local Health Authority, and it is a requirement to continue to receive subsidization, although patients continue to receive subsidization regardless of their t-TG results.
Those that test positive for t-TG antibodies during their annual follow up, are referred back to the clinic where they were initially diagnosed. At the clinic they receive a clinical evaluation, and dietary counseling. While those that have a clean bill of health are scheduled for follow up appointments every 3 years.
Through this study, researchers found that  as a result of the celiac disease-watch program, celiac patients with negative t-TG antibodies advanced from 83% to 93%. Respectively, using mathematical modelling to t-TG conversion rates observed in the study, the projected population of t-TG negative patients increased in population from 90% to 95% over the 5 year period.
From this study, researchers were able to determine with confidence that without a follow-up strategy in place, patients with celiac disease will be inconsistent with adhering to a gluten-free diet. It is therefore strongly emphasized that regular serological and clinical follow-ups are a sustainable strategy to promote dedicated compliance to a gluten-free diet.
Source: