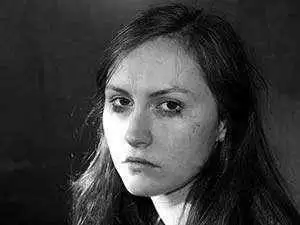 Caption: Photo: CC -Jessia Hime
Celiac.com 05/04/2012 - Some studies have shown that people with untreated celiac disease can have higher rates of psychiatric disorders, but little study has been made to determine whether people with psychiatric disorders have higher rates of celiac disease.

To answer that question, a team of researchers recently studied celiac disease in patients with chronic psychiatric disorders. The research team included Manouchehr Khoshbaten, Mohammad Rostami Nejad, Nasrin Sharifi, Ali Fakhari, Mahdyar Golamnejad, Sayed Hassan Hashemi, Pekka Collin, and Kamran Rostami
For their study, they screened 200 Iranian inpatient men with in chronic phase of depressive disorders or schizophrenia, along with another 200 age-matched healthy male subjects, for celiac disease using anti-tissue transglutaminase IgA antibodies. The average patient age was 37 years.
This study found that one (1%) schizophrenic and two (2%) depressive patients tested positive for anti-tissue transglutaminase IgA antibodies. They noted that duodenal biopsy was not possible in these male patients.
In the control group one (0.5%) individual was positive for anti-tissue transglutaminase IgA antibodies, but had normal duodenal histology. Theere was no statistical difference between patients and control group.
Celiac disease serology is not significantly higher in schizophrenic and depressive inpatients than in the general population.
Based on this observation, they do not advocate systematic blood screening in such patients, but they do advocate increased alertness to the possibilities of celiac disease in those patients.
Source: