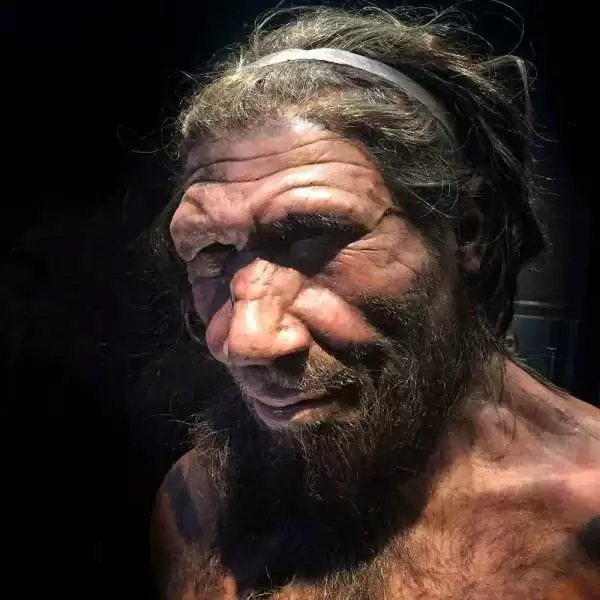 Caption: Image: CC--Allan Henderson
Celiac.com 04/25/2019 - Part of our modern human DNA contains genetic material from a number of what scientists call 'admixture' events, or, more simply, mingling of DNA from Neanderthals that of different populations. Approximately 2–4% of genetic material in human populations outside Africa comes originally from Neanderthals who interbred with anatomically modern humans. 
Researchers have hypothesized that the first such events likely occurred in Western Asia shortly after humans migrated out of Africa. However, previous studies show lower Neanderthal introgression rates in some Western Asian populations compared with other Eurasian populations. 
---
Celiac.com Sponsor (A12):


---
---
Celiac.com Sponsor (A12-m):


---
A team of researchers recently set out to better understand the genome-wide and phenotypic impact of Neanderthal introgression in the region. Their research reveals, among other things, that the genes associated with celiac disease are inherited from our Neanderthal ancestors.

The research team included Recep Ozgur Taskent, Nursen Duha Alioglu, Evrim Fer, Handan Melike Donertas, Mehmet Somel and Omer Gokcumen. They are variously affiliated with the Department of Biological Sciences, University at Buffalo; the Department of Biology, Middle East Technical University, Ankara, Turkey; and the European Molecular Biology Laboratory, European Bioinformatics Institute, Wellcome Genome Campus, Hinxton, UK.

To do so, the team sequenced complete genomes of nine present-day Europeans, Africans, and the Western Asian Druze at high depth. They then analyzed genome data from other populations, including 16 genomes from present-day Turkey. 

The team confirmed the depletion of what are thought to be functional sequences among Neanderthal-introgressed haplotypes. 

The team's results confirm those of earlier studies that show modern Western Asian populations, on an average, have lower levels of Neanderthal-mingled DNA relative to other Eurasian populations. A number studies have looked at the effects of Neanderthal alleles in non-Neanderthal populations. Some indicate negative effects, with putative links to various diseases as measured by genome-wide association studies (Sankararaman et al. 2014. Simonti et al. 2016).

For example, according to the researchers: "One of these haplotypes is unusually long and harbors variants that affect the expression of members of the CCR gene family and are associated with celiac disease." Since the genome-wide association studies show that celiac disease is linked with the Neanderthal haplotype, we may have to thank our neanderthal cousins for this disease. 

Stay tuned for more on the implications of Neanderthal DNA on disease susceptibility in western and other populations.

Read more at: Genome Biol Evol. 2017 Dec; 9(12): 3516–3524doi: 10.1093/gbe/evx216