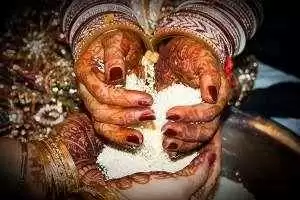 Celiac.com 09/04/2012 - North India has what has come to be referred to as a "celiac belt", where a greater than average number of people exhibit symptoms of celiac disease. This is partially because more wheat is consumed in this region, but also because the population possesses haplotypes necessary for celiac disease to develop. For this reason, it would make sense that emigrants from the area would also be prone to celiac disease. A study centered in Debyshire, UK investigates celiac disease as it manifests in the North Indian, Pakistani and Bangladeshi immigrant populations.

All celiac disease patients (both Asian and white) who were diagnosed via biopsy in Derbyshire, UK between 1958 and 2008 were identified. Population data from the Office of National Statistics was used to calculate prevalence. Presenting symptoms, adherence to a gluten-free diet and follow up record were also assessed. Asian patients were compared against matched white patients.
A previous study from Leicester has already demonstrated some propensity for Asian populations to develop celiac disease. It is thought that diet plays some role in this tendency.
One of the most significant findings of the present study is that no Asian man over the age of 65 was diagnosed with celiac disease. It is possible that celiac disease rarely manifests in this group, but is more likely that cultural or other factors lead to a lack of reporting, preventing diagnosis.
Another finding of the study shows that Asians with celiac disease are more likely to be anemic. This tells us that celiac disease should be considered as a diagnosis for unexplained anemia in Asian patients.
The study also found that Asians with celiac disease are less likely to adhere to a gluten-free diet. Roughly one third of Asian patients successfully adhered to the diet, whereas nearly two thirds of white patients did. This could be a language issue (an inability to detect gluten-containing foods), or because of family pressure to comply with cultural norms, or because of difficulty adapting cuisine to be gluten-free. In any case, there should be more discussion with Asian immigrant populations to determine the best way to improve gluten-free diet adherence rates.
Source: