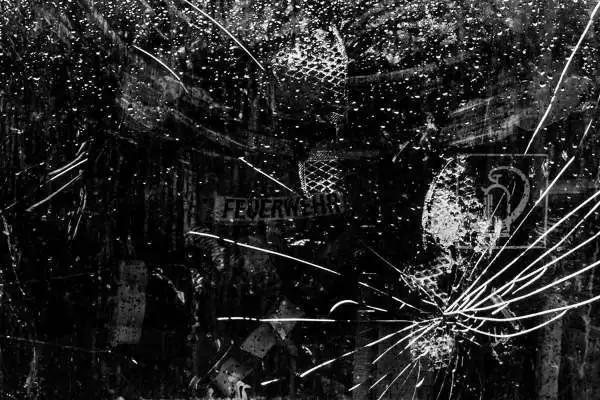 Caption: Image: CC BY-SA 2.0--Matthias Kastner
Celiac.com 06/23/2016 - Digestive Disease Week 2016 took place in San Diego from May 21-24. Among the presentations given was one that stood out for its obvious health impacts. That presentation was given by Jonathan Cordova, DO, pediatric gastroenterologist at the University of Chicago Medical Center. His presentation tied celiac disease to major depressive disorder in adolescents, and stated that most adolescents with celiac disease have symptoms consistent with the disorder.
Dr. Cordova said that "...interim analysis does suggest that a majority of adolescents living with celiac disease may have symptoms consistent with major depressive disorder," and that the depression has a negative impact on their quality of life, "but does not appear to be associated with their celiac disease state." That is, the depression does not seem to be impacted by how well their celiac disease is doing. Healthy gut and gluten-free diet, or unhealthy gut, with symptoms, it doesn't seem to matter. The depression levels seem about the same whatever the case.
---
Celiac.com Sponsor (A12):


---
---
Celiac.com Sponsor (A12-m):


---
A number of recent studies indicate that depression and anxiety are the main reasons people with celiac disease report decreased quality of life, Dr. Cordova and his colleagues wrote. But, most of these studies were done on adults, almost none used adolescents, and adolescents may be more susceptible to depression.

The research team was able to connect celiac disease with mental health disorders in adolescents by administering questionnaires to adolescents and their parents. Average age of adolescents was 14.6 years at the time of survey and 11.2 years at the time of diagnosis.

The researchers found no correlation between celiac disease and depression, anxiety, ADHD, age at survey, quality of life, age at diagnosis or length of time on a gluten free diet. However, the majority of adolescents and parental reports screened positive for major depressive disorder.

Interestingly, a parent's perception of the state of their child's celiac disease impacted their perception of depression in their child.

Dr. Cordova says that "the data suggests that early screening for depression in any adolescent with celiac disease is crucial to help optimize behavioral health,"

Dr. Cordova's team plans to follow these patients into young adulthood, and aims to re-screen them again in 5 years.

Reference: 
Cordova J, et al. Abstract #844. Presented at: Digestive Disease Week; May 21-24, 2016; San Diego