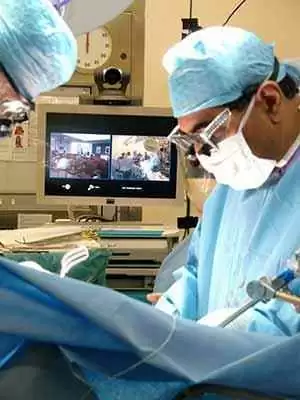 Caption: Photo: CC--Andy G
Celiac.com 11/13/2012 - Going gluten-free seems to be the newest dietary trend that many people are following, even if it is not mandatory for one's health. This trend was brought on by an increased number of cases of celiac disease, and gluten sensitivity, also referred to as gluten intolerance. Both diagnoses come with the recommendation of avoiding gluten-containing foods (wheat, rye, barley), however both are different in the way the body is affected.

Celiac disease, also known as gluten sensitive enteropathy, is an autoimmune disease that affects the small intestine causing it to become inflamed when gluten is digested. The immune system then generates an abnormal response to gluten and attacks its own intestinal tissue.  This leads to the wasting away of the villi that line the small intestine, malabsorption of nutrients and thus malnutrition. Symptoms may include anemia, osteopenia, lactase deficiency, diarrhea, constipation, delayed growth, and weight loss due to malabsorption of nutrients. Other symptoms that may present are arthritis, dermatitis, infertility, muscle weakness, and constant fatigue. A series of tests and evaluations are performed including an examination of one's family history as genetic predisposition is common, blood tests, and the final confirmation of an intestinal biopsy. Once confirmed a strict adherence to a gluten free diet is necessary.
---
Celiac.com Sponsor (A12):


---
---
Celiac.com Sponsor (A12-m):


---
Non-celiac gluten sensitivity is often interchanged with gluten intolerance. There are cases where symptoms are less severe, which may be considered gluten sensitivity, whereas severe cases would be labeled as gluten intolerance due to the intensity and length of time symptoms last. Gluten sensitivity differs from celiac disease in that the body views gluten as an invader causing a direct response in the form of inflammation inside and outside of the digestive tract, and with this disorder one's own tissue (lining of small intestine) is not attacked, as we see with celiac disease. Once gluten is removed from the body, the inflammation goes away unlike the symptoms associated with celiac disease. Symptoms include bloating, abdominal discomfort, and diarrhea due to the inflammation of the digestive tract. Headaches, lethargy, attention-deficit disorder, hyperactivity, muscle weakness/disturbances and joint pain may present as well. Tests performed for a diagnosis of celiac disease are usually done with the findings not showing the indicators necessary, leading to a trial gluten-free diet. With the diet, symptoms will disappear, and a diagnosis of gluten sensitivity will be given.

Unfortunately celiac disease and gluten sensitivity are becoming increasingly prevalent. Thus it is important to know how each diagnosis affects the body, and the reasons for being put on a gluten free diet. With more research being done, there may soon be more answers as to why more cases continue to emerge.