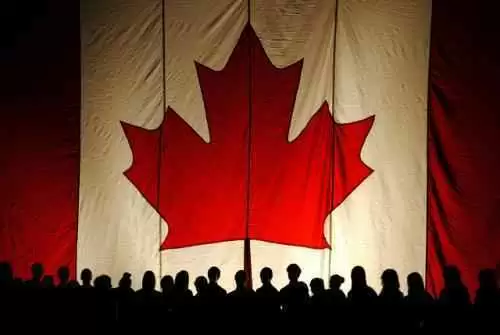 Celiac.com 07/20/2017 - It is common for school teachers in the United States not to know what student has celiac disease, or allergies of any sort. Most schools don't have formal systems so that the principal, school nurse, teacher, or cafeteria workers know when a child has celiac disease or food allergies. An informal game of roulette is played, where everyone assumes that everything is fine – that is, until a child has a heath reaction.
In Montreal, Canada, the Lester B Pearson School Board has taken a different approach to dealing with food allergies and conditions such as celiac disease that their students might have. They regard these health conditions to be so important that how to handle them is present in their official Policy on Safe and Caring Schools.
A photograph of the student is taken and put on a card with the health condition so that others in charge may know that a particular child has gluten issues. In the cafeteria, workers have the photos of the children posted in the kitchen where they can see them so that they can know that brown-haired Lucinda in fifth-grade has celiac disease and should be served only foods that are safe for her. Children may not know what foods have gluten in them and which do not, so they may not always be the best informants for identifying which foods being served are safe for them and which are not.
Given that additives may vary according who is doing the cooking or what ingredients are used, a food like macaroni and cheese may be made with wheat pasta, making it unsafe, or corn, rice or quinoa pasta, rendering it acceptable. Both may look identical to the naked eye, but they aren't so it is a food service worker's obligation to know whether Lucinda can have the dish or not. Likewise, teachers may be given the photograph and health card so that they remember when Billy brings in cupcakes for his birthday celebration, that there are gluten-free ones available (hopefully!) in the cafeteria freezer that can be pulled out and given to Lucinda so she is not left out. The photograph technique is especially helpful when there are new cafeteria workers or substitute teachers or other personnel who may not know a child's food allergy situation like someone who interacts with the child every day might.
The Lester B Pearson schools' Food and Nutrition Policy is based in Canada's Food Guide and Policy on Health Eating and Active Living. All schools in Canada are to adhere to the same set of standards. This means that a celiac child living in Vancouver should be just as safe eating at school as one in Ottawa or one in Halifax. Having national standards that are uniformly enforced helps to make all children safe. Making sure that children's food consumption is safe for all of them, especially in public institutions like schools, is part of their human rights according to the Convention on the Rights of the Child. It is the responsibility of adults who are in local parent organizations to be in charge of the oversight and safety of all children and to think through food risk and safety policies.