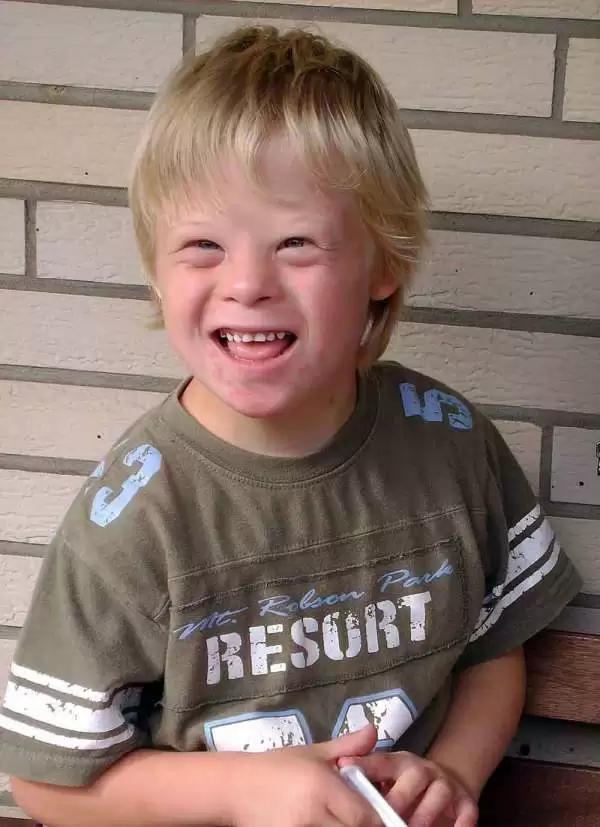 Caption: Image: CC BY-SA 3.0--Vanellus Foto
Celiac.com 08/05/2020 - Current protocols by the American Academy of Pediatrics (AAP) call for children with Down syndrome to be screened for celiac disease. However, there isn't much good study data to demonstrate the value or efficacy of this approach. To get a better idea of the situation, a team of researchers recently set out to determine the incidence of celiac disease among children with Down syndrome. 
The research team included Kathryn K Ostermaier, Amy L Weaver, Scott M Myers, Ruth E Stoeckel, Slavica K Katusic, and Robert G Voigt. They are variously affiliated with the Baylor College of Medicine, Houston TX, USA; the Mayo Clinic, Rochester, MN, USA; and the Geisinger Autism & Developmental Medicine Institute in Lewisburg, PA, USA.
---
Celiac.com Sponsor (A12):


---
---
Celiac.com Sponsor (A12-m):


---
To start, the team determined the number of celiac disease cases among children with Down Syndrome in a population-based birth group of children born from 1976 to 2000 in Olmsted County, Minnesota. 

The team included patients with karyotype-confirmed Down syndrome, and used diagnosis codes, positive serology, and duodenal biopsies to confirm celiac disease cases. 

The team then compared cases of celiac disease in Down syndrome against the published incidence of celiac disease for Olmsted County residents, which amounted to nearly eighteen cases for every 100,000 person-years. 

Among 45 individuals with Down syndrome from the birth group, the team found three patients with positive celiac serology and confirmatory biopsies at ages 9, 12, and 23 years, for a rate of 325 cases for every 100,000 person-years. 

The simple takeaway here is that celiac disease is nearly twenty times more common in people with Down syndrome than in the general population, which bolsters the AAP guidelines for screening all Down syndrome patients for celiac disease.

So, if you or a loved one knows anyone with Down syndrome , make sure they get the word and don't miss this important screening.

Read more at Clin Pediatr (Phila). 2020 Jul 15;9922820941247