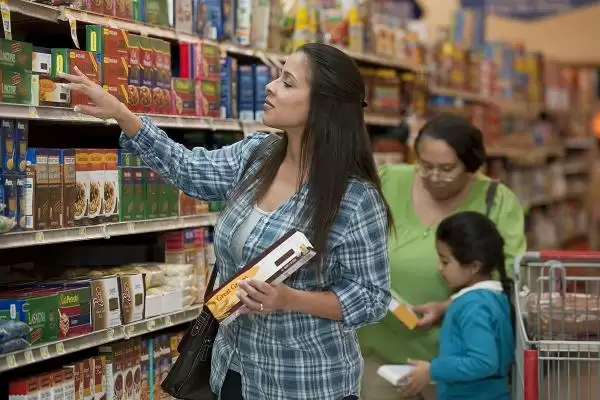 Caption: Image: CC--U.S. Department of Agriculture
Celiac.com 12/25/2018 - Recently, a bit of a dustup kicked off in New Zealand, literally, over what celiac shoppers see as the placement of gluten-free flours beside or beneath standard wheat flours that are not gluten-free. The news website Newshub recently ran a photo of shelves at Ponsonby Countdown that showed gluten-free flour beside the regular flour.
"That's bad, because flour puffs everywhere, contaminating everything near it," one shopper told Newshub, asking to remain anonymous. A Countdown spokesperson told Newshub on Tuesday the store will be reviewing the placement of gluten-free flour.
---
Celiac.com Sponsor (A12):


---
---
Celiac.com Sponsor (A12-m):


---
In all fairness, with store shelf space a scarce commodity, stores have a tough job. In general, customers overwhelmingly like similar products placed close together. So, the thinking goes, gluten-free flour and standard flour are both flour, so they belong together on the shelf.

Of course, for people with celiac disease, the two products are distinct, and most celiac want the products separated for safety reason. "However," said the Countdown spokeswoman, "we completely understand how the placement of gluten-free flour next to plain flour may concern some customers and we'll review this."

It sounds like the company will be listening to their gluten-free shoppers and looking to find a way to place their gluten-free flour safely for people with celiac disease.

Stay tuned to see how the story resolves.

Read more at: Newshub.co.nz