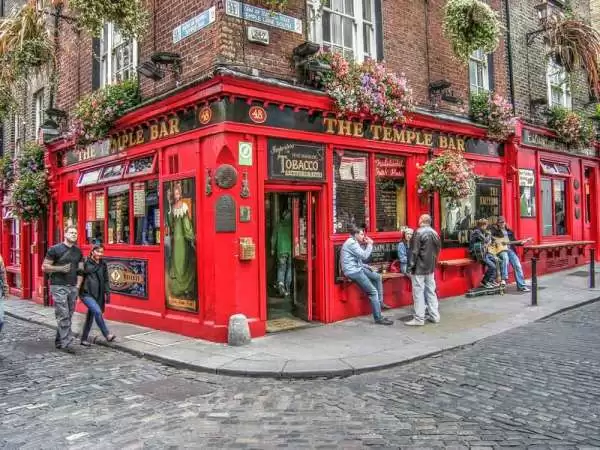 Caption: Irish pub. Image: CC--manrovit
Celiac.com 06/21/2019 - Celiac disease is a serious autoimmune disease in which gluten in food causes the body's immune system to attack the gut. There is no cure. Celiac disease is a lifelong condition, and the only treatment is a strict gluten free diet.
When people with celiac disease accidentally eat gluten, they can have bloating, diarrhea, vomiting, stomach pains and lethargy. Symptoms can last several days, and sometimes require medical attention.
Launched as part of Coeliac Awareness Week, the pledge is designed to encourage restaurants and cafes to reassure people with celiac disease that they can order gluten-free food with confidence.
Under the terms of the Gluten Free Eating Out Pledge, restaurants agree to:
Meet the Gluten Free Standards established by the Kitchen Safety Checklist
Have staff members complete online catering training
Clearly mark all gluten-free menu items with the gluten-free symbol, or offer a separate gluten-free menu
What do you think about the idea? Should more restaurants commit to serving safe, reliable gluten-free meals? Share your thoughts below.