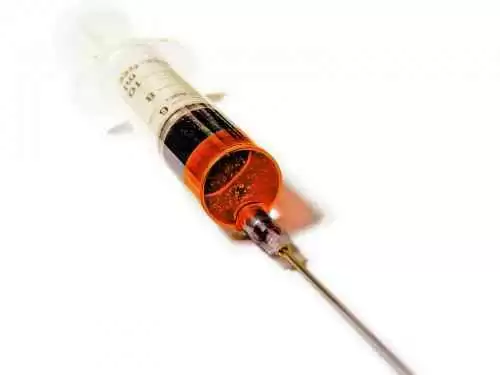 Caption: Photo: Andres Rueda
Celiac.com 04/03/2017 - Massachusetts biotech firm ImmusanT has announced the successful completion of its first phase 1b trial of Nexvax2, an immunotherapy drug designed to protect celiac sufferers from the adverse effects of gluten exposure, including gastrointestinal symptoms, such as diarrhea, abdominal pain and bloating.
Nexvax2 is a drug that relies on three peptides designed to promote T cells involved in the inflammatory reaction in celiac disease to become tolerant to gluten. The company hopes that an initial course will promote gluten-tolerance, which can then be maintained by periodic boosters of the vaccine.
---
Celiac.com Sponsor (A12):


---
---
Celiac.com Sponsor (A12-m):


---
The phase 1b trial in 38 patients showed no issues with safety or tolerability, and indicated that the immunotherapy seemed to work as designed.  The study also helped ImmusanT to determine dosages for phase 2 trials to determine if Nexvax2 can protect patients on a gluten-free diet from inadvertent gluten exposure, which ImmusanT sees as the quickest route to approval.

If Nexvax2 proves to be effective in preventing accidental gluten exposure in celiac patients, the company plans a follow-up program to see if immunotherapy with Nexvax2 can eliminate the need for a gluten-free diet in celiac patients; a step that represents a daunting challenge, and is somewhat of a Holy Grail for celiac researchers.

ImmusanT is also developing diagnostic protocols for the vaccine, which are designed to guide its use and help improve diagnosis rates.

Nexvax2 is just the latest in a large crop of auxiliary treatments aimed at celiac disease. Switzerland's Anokion teamed up with Japanese pharma Astellas in 2015 to form Kanyos, a company working on an immunotherapy for celiac disease along with type 1 diabetes. A company called Sanofi is also working with Selecta on a similar approach.

Meanwhile, in 2013 AbbVie licensed rights to Alvine Pharmaceuticals AVL003, an oral therapy designed to break down gluten in the GI tract before it can cause damage.

So, stay tuned celiac sufferers, the next few years could produce some very interesting new treatments for celiac disease, something considered impossible just ten years ago.

Source: Fierce Biotech