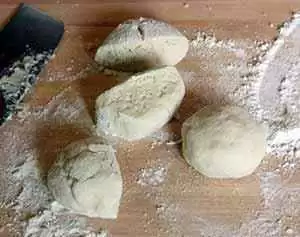 Caption: Photo: CC--andrea_nguyen
Celiac.com 05/22/2013 - Tragedy has struck the celiac community when an established author's life was taken while crossing a street in Calgary, Canada. She was a popular published author by the name of Wendy Turnball. She was made famous by her first book, Canadian Bestseller "Gems of Gluten-Free Baking."

Wendy was diagnosed with celiac as an infant and was immediately put on a gluten-free diet. Physicians told her parents it was a childhood disease which she would outgrow. In her thirties infection reactivated her celiac symptoms.
Source: