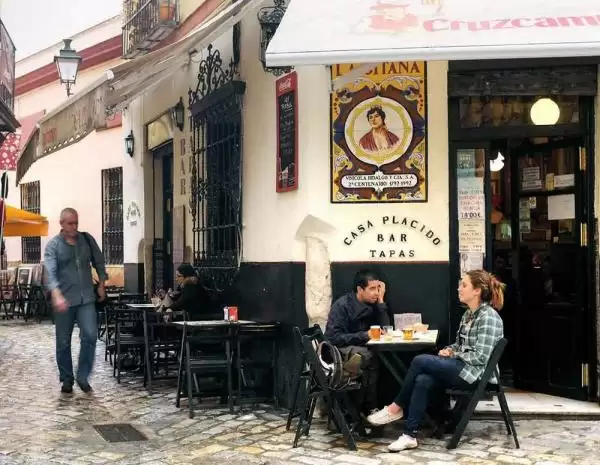 Caption: Image: CC--jeffreyw.
Celiac.com 02/25/2019 - Even when following a gluten-free diet, many people with celiac disease occasionally ingest small amounts of gluten in food. However, researchers don't have much good data on how that plays out in real life. Testing patient stool and urine is an excellent way to measure the frequency of gluten exposure in celiac patients who are on a gluten-free diet. To get a better picture, a team of researchers recently set out to explore the pattern of fecal and urinary excretion of gluten immunogenic peptide (GIP) during a 4-week period in celiac patients on a long-term gluten-free diet. 
The research team included Juan P Stefanolo; Martín Tálamo; Samanta Dodds; Emilia Sugai; Paz Temprano; Ana Costa, Ana; María Laura Moreno; María Inés Pinto Sanchez; Edgardo Smecuol; Horacio Vázquez; Andrea F Gonzalez; Sonia I Niveloni; Elena F Verdu; Eduardo Mauriño; and Julio C Bai. They are variously affiliated with the Dr. C. Bonorino Udaondo Gastroenterology Hospital, Buenos Aires, Argentina, Argentina.; the Farncombe Family Digestive Health Research Institute, McMaster University Health Sciences Centre, Hamilton, ON, Canada; and with the Research Institutes at the Universidad del Salvador, Buenos Aires, Argentina. 
---
Celiac.com Sponsor (A12):


---
---
Celiac.com Sponsor (A12-m):


---
For their descriptive and prospective study, the team enrolled consecutive adult celiac patients who had been following a gluten-free diet for more than two years. All participants filled out a celiac symptom index (CSI) questionnaire to document related symptoms. Patients collected stool and urine samples for 4 weeks. The team designed the collection protocol to measure gluten excretion during week-days and week-ends. For GIP detection, the team used ELISA test for stool (iVYLISA GIP-S ®, Biomedal S.L. Spain) and point-of-care tests (GlutenDetect ®; Biomedal S.L., Spain) for urine. 

The team found that, regardless of symptoms, celiac patients on a long-term gluten-free diet frequently ingested gluten, especially on weekends. The steady increase in GIP over the month-long study indicate that people may be less vigilant about eating gluten-free, especially on weekends. 

This study indicates that many people with celiac disease are lowering their vigilance, and accidentally or deliberately eating gluten, whether or not they have symptoms. These results drive home the importance of constant vigilance for people with celiac disease.

Source: Digestive Disease Week 2019