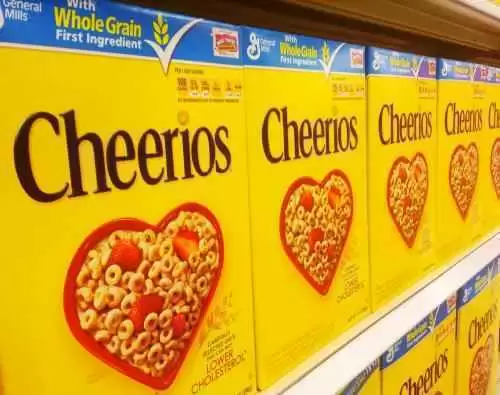 Caption: Photo: Mike Mozart
Celiac.com 02/25/2015 - General Mills has announced that original Cheerios, Honey Nut Cheerios and three other Cheerios varieties will undergo formula changes, including a switch to gluten-free oats, and will be released as a gluten-free cereal.

The move by the food and cereal giant mirrors a similar recipe change that successfully boosted sales for its Chex brand, which has been gluten-free since 2010.
Apparently, General Mills felt that that could no longer ignore the skyrocketing sales of gluten-free foods, and the slow decline of foods that contain gluten, including breakfast cereals.
"People are actually walking away from cereal because they are avoiding gluten," says Murphy, a development that, at a time when cereal sales, including Cheerios, are already weak, the company can ill afford.
Meanwhile, unit sales growth of food with a gluten-free claim on its packaging grew 10.6% in 2014 compared to the previous year, and gluten-free sales, especially among breakfast cereals are expected to continue double-digit growth through at least 2018.