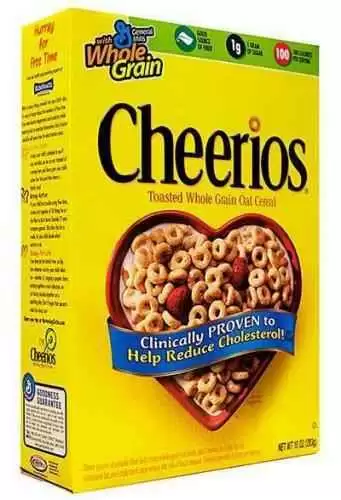 Caption: General Mills' move to gluten-free Cheerios is paying off. Photo: Wikimedia Commons--General Mills
Celiac.com 01/21/2016 - With sales of non-gluten-free cereals enduring a slow, consistent downward slide in just about every category, gluten-free cereals have been one of the few bright spots for cereal manufacturers.

In an effort to combat those falling cereal sales across its existing product line, manufacturer General Mills released five gluten-free Cheerios products.
This is particularly good news for General Mills, as it follows on the heels of an embarrassing recall of 1.8 million boxes of Cheerios and Honey Nut Cheerios in October, shortly after the introduction of their gluten-free varieties. The company chalked that issue up to "human error."
So the fact that the latest numbers are strong so soon after a major product recall suggests that gluten-free Cheerios might just be the ticket for turning around their slumping sales.
What do you think? Have you tried gluten-free Cheerios? Will you? Are you happy that major companies like General Mills are making gluten-free products available?
Read more: buzzfeed.com