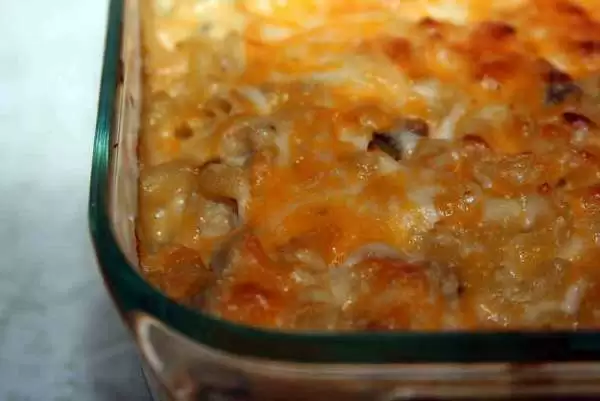 Celiac.com 11/09/2019 - Fall weather calls for hearty and delicious, while the dwindling daylight call for quick and easy. This rich, cheesy, gluten-free chicken broccoli rice casserole is a surefire hit with kids, and guaranteed to warm your kitchen, heart and stomach. This casserole freezes beautifully, so make as much as you need and freeze it for later. 
Ingredients:
2 heads fresh broccoli
3 tablespoons salted butter
3 cups cooked brown rice or basmati rice
1 cups sliced fresh brown mushrooms
2 teaspoon minced garlic
¾ cup milk
4 ounces (2 cups) cheddar cheese, shredded, divided
2 cups shredded chicken
1 teaspoon salt
1 teaspoon ground black pepper
1 teaspoon garlic powder
Directions:
Cook rice ahead of time. 

Cook, cool, and shred enough chicken for 2 overflowing cups.

Lightly oil one 9x13 baking pan. Set aside.

In a large stockpot, melt the butter. 

Once melted, add the cooked rice, sliced mushrooms, garlic, milk and half of the shredded cheddar cheese. 

Cook over medium heat until the cheese melts fully.

Add the broccoli, chicken, salt and garlic powder and cook over medium heat, for about 5 minutes, stirring frequently.

Remove from heat and spoon mixture evenly into the baking pan. 

Sprinkle the remaining cheese evenly over the top.

Bake at 350°for about 15-20 minutes, until casserole is heated throughout and broccoli is tender.