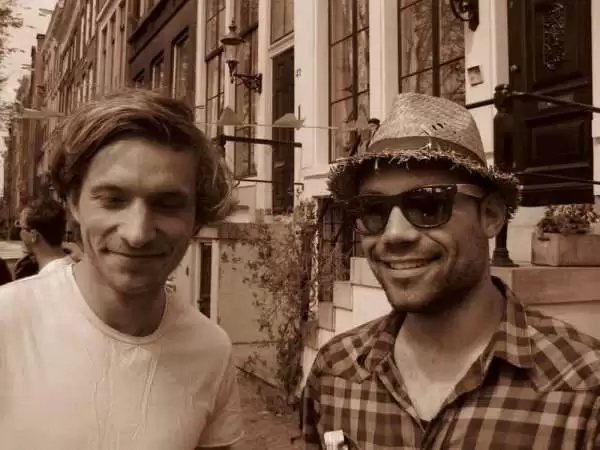 Caption: Image: CC BY 2.0--Dizzy-one
Celiac.com 10/21/2019 - Parents, siblings and children of people with celiac disease are not only more likely to develop the autoimmune disease, they are more likely to develop a "silent" version, which presents few or no obvious symptoms, according to the results of a recent study.
Because of this, Mayo Clinic researchers are now recommending that these first-degree relatives of celiac patients undergo celiac screening.
The study of celiac patients and their families showed that nearly half of close relatives who received celiac blood tests were later diagnosed with the condition. Nearly all of them had atypical symptoms or no symptoms at all. These results are startling, as are the recommendations to test people who show no symptoms, just based on their close relation to known celiac patients. That's unusual, because researchers usually keep their screening efforts restricted to those who show symptoms. 
Current guidelines call for testing family members when children are diagnosed with celiac disease, but, until now, when adults are diagnosed, called for testing only those close relatives who show symptoms. However, the study shows a clear likelihood of celiac risk in close relatives, which led to the Mayo Clinic's recommendation to extend testing to all close family members of known celiac patients. 
It's important to diagnosed celiac disease as quickly as possible. Untreated celiac disease patients face an elevated risk of developing other conditions like nutritional deficiencies, anemia, osteoporosis and even lymphoma.
This is really huge news, as it means that large numbers of people likely have celiac disease without even knowing it. So, if you or your loved ones know anyone with celiac disease, pass along this information. Their immediate family members should probably get screened for celiac disease.
Hopefully, this study and will trigger more like it, and increase testing of asymptomatic people who are at high risk for undiagnosed celiac disease.
Read more in the Mayo Clinic Proceedings, online August 22, 2019, and at Reuters.com