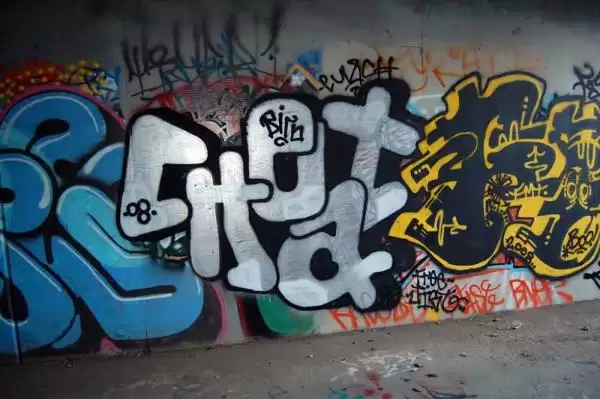 Caption: Image: CC--Colin Bugella
Celiac.com 12/08/2018 - Recently CNN published an article entitled "Will a Gluten Free Diet Improve Your Health?" Honestly there were a lot of plus-points to this article. But unfortunately the negatives could very well outweigh them if you're considering, or are new to, the gluten-free diet.
Let's review the positives and negatives as they appear in the article:
1. Dr Leffler from Harvard Medical School was quoted as saying that: "Gluten is fairly indigestible in all people." "There's probably some kind of gluten intolerance in all of us." 
---
Celiac.com Sponsor (A12):


---
---
Celiac.com Sponsor (A12-m):


---
Bravo! I was very excited to read this remark.  Although I often promote this information, I haven't heard it from others aside from Dr. Fasano. The fact that humans can't properly digest gluten is an important truth that should be better known and more widely taught. 

2. Experts now believe that celiac disease represents just one extreme of a broad spectrum of gluten intolerance that includes millions of people.

It can sometimes be interesting when unnamed "experts" are quoted, but in this case I agree. I've often written about my belief that celiac disease to gluten sensitivity is likely one spectrum. The fact that those with gluten sensitivity don't undergo the outright destruction of the small intestine as in the case of celiac disease, in no way puts gluten sensitivity in a less serious category. It's a "different" reaction but no less serious.

3. They go on to state that people with celiac disease and gluten sensitivity usually have stomach aches, gas, and diarrhea -- as do people with IBS. 
"Usually" is not the case and it would give someone without digestive complaints a false sense that they do not have gluten intolerance. In fact, according to research, for every person with celiac disease who experiences digestive symptoms, there are eight without digestive complaints. 

This is why, all too often, people continue to live with migraines, depression, infertility, skin problems, obesity and autoimmune disease that is gluten related but the gluten connection remains undiagnosed because they have no digestive complaints. 
Let's not kid ourselves. We're only diagnosing, at best, seven percent of the celiacs in our country. In our medically advanced society, missing over ninety percent of those suffering with the most common lifelong disorder in the US and Europe, is beyond pitiful. 

Unfortunately, it is statements such as the above, limiting our focus to digestive complaints that are partly to blame for our poor rate of diagnosis.

4. Gluten sensitivity, on the other hand, is a gray area that "lacks any defining medical tests," Leffler says. People who fall into this group exhibit the classic symptoms of celiac disease yet have no detectable intestinal damage, and test negative for certain key antibodies (though in some cases they may have elevated levels of others).

The issue here might be "medical tests" and Dr. Leffler may not know about the gluten sensitivity tests that are available. However, they are available and they have recently taken a nice jump in sensitivity due to a new lab in the US (Cyrex Labs – again, I have no affiliation with this lab).
I also take umbrage to the reference to the lab tests as almost an afterthought in parentheses. The truth lies within those parentheses – gluten sensitive individuals do show elevation of key antibodies that are different than those seen in celiac disease. 
Does that make those elevations somehow less important?  Of course not! They are just different.

5. "A recent study by Fasano and his colleagues offers some clues about what gluten sensitivity is, and how it differs from celiac disease. Although they show no signs of erosion or other damage, the study found, the intestines of gluten-sensitive patients contain proteins that contribute to a harmful immune response, one that resembles -- but is distinct from -- the process underlying celiac disease. "

This is a very good point. First, Dr Fasano is spending his time researching gluten sensitivity. This is not something we would have seen several years ago. 

His latest research showed that the immune system DOES create a harmful immune response in the intestines of those suffering from gluten sensitivity. Is it the same response as that seen in celiacs? No. But we didn't expect that it would be. We know that small intestinal erosion doesn't happen in the gluten sensitive patient.

What's earth shattering about this research finding is that it completely validates what I and other clinicians like me have been saying for several years – gluten sensitivity is the adverse effect of the body's immune system having a deleterious reaction to gluten. This research proves that point.

6. "Recommendations for people with gluten sensitivity aren't as clear-cut. Unlike celiac disease, gluten sensitivity hasn't been linked to intestine damage and long-term health problems, so some experts say that people on the less severe end of the spectrum should feel comfortable eating as much gluten as they can handle without feeling sick."

Ah, so easy to write, so hard to take back or explain. This is a dangerous couple of sentences. Let's dissect: They join "intestine damage" with "long-term health problems" as if it were impossible to have a long-term health problem without intestinal damage. Nothing could be further from the truth!

I have many, many patients with gluten sensitivity, and therefore none of the intestinal destruction seen with celiac disease, who would beg to differ as regards long-term health problems being associated with gluten sensitivity, not just celiac disease. These patients have seen their serious long-term health problems resolve as a result of eliminating gluten from their diet. And they did not have celiac disease.

 Is schizophrenia a health problem? What about migraines?  How about eczema? Is infertility a health problem when you're trying to get pregnant? What about depression?  

I could go on and on.  And it's not just my opinion or my patients' opinions. This is very well substantiated by research. You cannot "feel" damage and inflammation to certain organs of your body. In fact, autoimmune disease markers can be present for well over a decade before the first symptoms show themselves. Should we wait?  Is that smart?

Let's continue: In the last sentence of point #6 above, we come across those unnamed "experts" I was referring to earlier. I would really like to know names on this one. Perhaps they were misquoted, or misunderstood. The truth of the matter is that gluten is not called the "great masquerader" because it creates overt symptoms all the time, quite the contrary. That is why one never is quite sure what symptoms will improve until one actually embarks on a gluten-free diet.  In fact it was this realization that caused us to write the book "The Gluten Effect" two years ago. There was little appreciation at that time of all the effects that gluten could create in the non-celiac individual, which is why we were compelled to share our experiences.

7. "Some people can be exquisitely sensitive and have to be as strict as people with celiac disease, while others can eat a pizza," Fasano says. [he was referring to gluten sensitivity]

You might imagine that a newly diagnosed individual might very well read this sentence and be keeping their fingers crossed that they might be one of the lucky ones who could eat the pizza. 

I am a huge fan of Dr. Fasano's and to give this quote the benefit of the doubt I'm going to give you my interpretation. I have patients who have gone out and eaten pizza and "felt fine". In fact they seemed to feel so "fine" that they did it again.  

Did they ultimately end up fine? No, they did not. They found themselves days, weeks or months later quite ill, not only with old symptoms returning but often with new ones as well.

What, then, could Dr. Fasano have meant by his comment? I believe that he was trying to make a point about the difference between a celiac and a person with gluten sensitivity. A celiac could have a miniscule amount of a crouton drop into their salad and be very ill almost immediately, while a person with gluten sensitivity would not necessarily have such an acute reaction. But to take that to mean that it is in some way "fine" or healthy for them to eat gluten is definitely not the case and I don't believe that's what Dr. Fasano meant.

8. "If you suspect your body can't tolerate gluten, the first thing you should do is get tested for celiac disease. If the test comes back negative, try a gluten-free diet for a week to see if you feel better, Leffler says." 
The cells in the intestine take about a month to turn over and renew themselves. A week on a gluten-free diet is not sufficient, in the main, to determine whether one has a problem. A month of absolutely no gluten is a more appropriate standard. With that said, some people do feel better almost immediately but I wouldn't want to miss those who take several weeks to feel the change by not pointing out the 30 day recommendation.

9. Finally, ending on an up note: "People with gluten sensitivity who don't respond this way [meaning feeling ill immediately] aren't necessarily in the clear, however. Experts like Marlisa Brown, a registered dietitian and author worry that gluten could have long-term negative consequences that just haven't been identified yet."

As we've been discussing many of the consequences are known and they are serious. But I do agree with her that just because you don't feel sick right away is no reason to eat gluten when you are sensitive to it.
I hope this helps clarify this recent article and gives you and those you care about the support you need to continue your gluten-free lifestyle. It is worth it, I promise!

References:
www.CyrexLabs.com
www.Enterolab.com
Alimentary Pharmacology & Therapeutics. 2009 Jun 15;29(12):1299-308. Epub   2009 Mar 3.