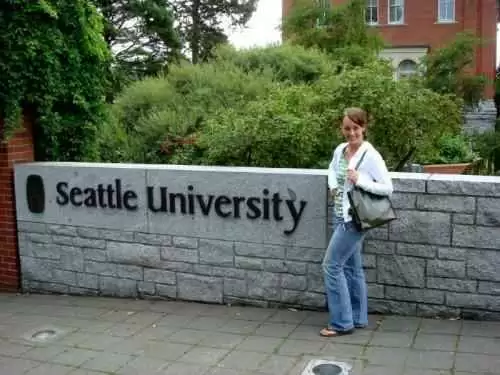 Caption: Colleges struggle to provide a truly gluten-free dining experience for students. Photo CC--Connor Turner
Celiac.com 08/24/2017 - Despite the proliferation of gluten-free and other alternative dining options at many colleges across America, students on some campuses are feeling left behind.
While many schools have worked to create dedicated gluten- and allergen-free dining space, a number of colleges and university seem to be lagging. For students on many campuses, the gluten-free revolution can't come fast enough.
---
Celiac.com Sponsor (A12):


---
---
Celiac.com Sponsor (A12-m):


---
Recent stories about gluten-free dining halls have become common. Kent State and Cornell establishing the countries first certified gluten-free college eatery in the U.

Michaela Abel, a senior with celiac disease was forced to cancel her meal plan during her sophomore year due to a lack of gluten-free options at Seattle U's main cafeteria, Cherry Street Market.

For Abel, eating gluten-free is a necessity, not a choice. The school does attempt to offer gluten-free options, but at the end of the day, couldn't maintain consistent gluten-free conditions, which meant Abel got sick a lot, and eventually had to cancel her meal plan. Abel says she is fortunate to have a friend who offered her the use of a kitchen.

Meal purveyor Bon Appetit caters six different campus eateries, and says all locations are set up to offer meals and snacks that meet a range of dietary needs, including at least one vegan, vegetarian, or gluten-free option at all locations.

Seattle University really doesn't try to hide their problem. Jay Payne, the General Manager of Bon Appetit at Seattle U, admits that conditions in on-campus kitchens sometimes make it difficult to ensure that food is not cross-contaminated. They are basically saying that it is difficult, so they haven't done it. Beyond that, those in charge largely offered up platitudes about how managers must take training modules that include gluten-free protocols.

But, if the University fails to provide a suitable environment in which to employ those protocols, how are the students supposed to benefit? What some schools seem to get better than others is that providing gluten-free dining solutions to students is an issue of addressing disabilities, not catering to a dietary fad.

The schools making the most progress seem to be the schools that understand the importance of the issue, and dedicating resources to solving it.

Is access to gluten-free food a factor in choosing a college for you, a family member or a friend?