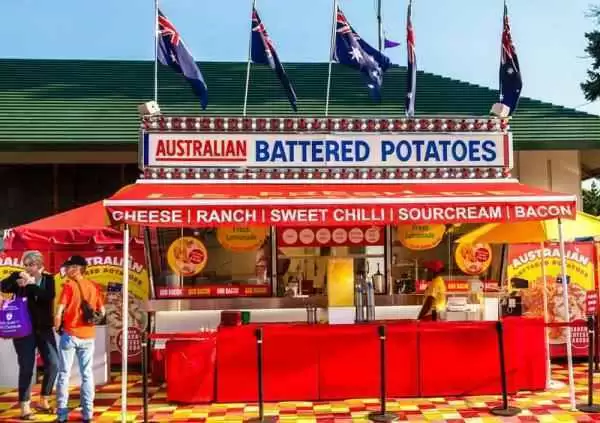 Caption: Image: CC--Paul VanDerWerf
Celiac.com 06/04/2018 - Rates of contamination in commercial food advertised as gluten-free are improving, but nearly one in ten still show unacceptable levels of gluten. As part of a government mandated food sampling program, the city of Melbourne, Australia recently conducted a survey of 127 food businesses advertising gluten-free options. 
For the tests, government officers conduct unannounced site visits and take a sample of at least one food item declared to be gluten-free.  Ridascreen Gliadin R5 ELISA analysis showed that 14 of 158 samples (9%) contained detectable gluten in excess of the official Food Standards Australia New Zealand (FSANZ) definition of gluten-free.
The good news is that rates of gluten non-compliance has improved over earlier audits, from 20% of samples in 2014 to 15% of samples in 2015. The survey team notes that one-third of the businesses in this study had previously been audited) and education seems to be paying off. 
In one burger chain alone, four of five venues which were non-compliant in 2014, were fully compliant in 2015 and 2016.  The survey results showed that businesses that provided gluten-free training for staff showed 75% better odds of compliance. The overall good news here is that gluten-free compliance in commercial food businesses has improved steadily since the first surveys in 2014.
One in ten odds of getting gluten contamination from food labeled gluten-free is still to high, but even though there is room for improvement more and more businesses are providing gluten-free training for their staff, and those that do are reaping benefits. Look for this trend to continue as more businesses offer training, gluten-free and celiac disease awareness increases, and more consumers demand safe gluten-free foods.
Read more at: The Medical Journal of Australia