This article originally appeared in the Summer 2002 edition of Celiac.com's Journal of Gluten-Sensitivity.
What was your first reaction when your doctor told you that anything containing gluten had to be eliminated from your diet?  After you stopped screaming, "But I HAVE to have my pizza!" did you begin to panic?  Know this—there is almost NOTHING that you used to eat before being diagnosed that you cannot eat now; you just have to learn to make it a little differently.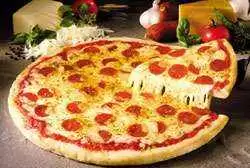 If you don't know how to do something it can seem difficult at first, but with a little experience it becomes easy.  This same principle applies to the multitude of combinations of the various alternative flours used in gluten-free baking.  The basic gluten-free flour mixture consists of 2 cups rice flour, 1 cup potato starch flour, and 1 cup tapioca flour.  This combination may be used to replace wheat flour in most of your recipes.  However, there are as many combinations of flours as you have imagination, each serving a different purpose.  Do you want your cakes to be lighter?  Add a little bean flour to your mixture (not too much or it will leave an aftertaste).  Garbanzo and/or mung bean flours are excellent for this purpose.  Want to make bread?  Make a flour mixture with mostly potato starch flour, tapioca flour and cornstarch.  If you can find the elusive sweet potato flour (sold at most Asian markets), add it to your cookie flour mixture to improve its texture.  Each type of flour has its own unique properties and taste, and if you find a combination of flours that you really like, sift large amounts together, spoon it into freezer bags, and freeze them until needed.  This will put an end to you having to drag out all of the different bags and boxes of flours each time you want to bake.

For those new to the gluten-free diet you will notice that when you bite into a muffin or cookie it may fall apart.  Alternative flours do not bind as well as wheat flour, so it is necessary to add a binder to them.  Do not be intimidated by the name xanthan gum.  It is a white powder that is usually packaged in a small pouch and can be found at most health food stores.  Add a little xanthan gum to a recipe to prevent your baked goods from crumbling.  Guar gum may also be used in place of the xanthan gum, but in some people it can have a laxative effect.  Unflavored gelatin may also be added as a binder in place of the gums; just be sure to use twice as much of it in the recipe to replace the gum.

You will find that the alternative flours are heavier and don't have as much taste as wheat flour.  Not to worry - add twice the amount of baking soda or baking powder called for in the wheat version of the recipe.  You can also double the amount of flavoring (vanilla, almond, etc.).  Use your imagination and add extra ingredients that will enhance the taste…toasted nuts or coconut, chocolate pieces, Kahlua, dried fruits, fresh fruits, etc.

Many people with celiac disease also have other dietary concerns, such as high cholesterol, high blood pressure, lactose intolerance, casein-free, low or no sugar, allergies to yeast, corn, soy, berries, rice, nuts, eggs, etc.  Even with other dietary restrictions, you can usually find alternative methods of preparation for most foods.  The trick is to recreate the original taste and texture when you substitute ingredients.  For example, in place of cane sugar you can use date sugar, beet sugar, fructose, canned fruit packed in juice, unsweetened applesauce, a jar of baby strained prunes, shredded apples, mashed bananas or pure fruit juices.  Toasting unsweetened coconut brings out the natural oils and will add a wonderful toasty sweetness to a baked product.  If you need to limit your salt intake use herbs (lots of them!) as a replacement.  Adding a lot of chopped celery to soups and stews will alleviate the need to add so much salt.

Eggs add moisture and act as a binder in a baked product.  If you cannot have them you can use one of the following replacement recipes for each 1 to 2 eggs called for in the recipe:

1 teaspoon baking powder, 1 Tablespoon liquid, and 1 Tablespoon vinegar
1 teaspoon yeast dissolved in ¼ cup warm water
1 ½ Tablespoons water, 1 ½ Tablespoons oil, 1 teaspoon gluten-free baking powder
1 packet unflavored gelatin, 2 Tablespoons warm water (Do not mix until ready to use.)
¼ cup soft silken tofu and ¼ teaspoon baking soda per 1 cup of flour called for in the recipe
3 Tablespoons applesauce plus 3 teaspoons powdered egg replacer
If you cannot tolerate rice, replace the rice flour in the baking mixtures with potato starch flour.  For casein-free diets, soy, rice, or coconut milk may be used as replacements for whole milk.  If you want to thicken gravy and can't use cornstarch, use potato flour (not to be confused with potato starch flour).

For those who have to watch their cholesterol, use oil (preferably olive oil) in place of butter.  Cholesterol is essential to life and is a necessary part of our cell structure.  The human body makes an ample amount, so we do not need to consume additional cholesterol.  Cholesterol is only found in foods of animal origin (meat, poultry, fish, eggs, and dairy products).  Do not confuse this with "fat".  While plants have zero cholesterol, they may be very high in fat content (such as palm and coconut oils).

There are always ingredient alternatives no matter what your dietary restrictions are.  In most cases you can still make and enjoy your favorite foods.  Be confident that the foods you eat will be as varied and delicious as those you used to eat before.  Life is good and, with a little extra planning, there is no need to stress out about eating.

Cold Poached Salmon (low fat, low cholesterol, low sodium)
Here is a cool entrée for those hot summer days, from the WFGF Reduced Calorie Cookbook.

When cooking salmon, wash well with cold water, then pat dry with paper toweling.  With a sharp knife, remove skin from fillets before cooking.  The salmon may be poached the night before, then wrapped in plastic wrap and refrigerated.  By eliminating the mayonnaise, this dish will be dairy-free.  To serve, place salmon on top of Julienne Vegetables (recipe on page 42).  Slice 4 thin slices of lemon; cut each slice almost in half, leaving one side of the rind in tact; twist to form an "S" shape, then lay on top of the salmon.

Ingredients:
2 cups water
1 cup gluten-free white wine
2 Tablespoons lemon juice
6 bay leaves
1/8 teaspoon salt
1/8 teaspoon pepper
4 fillets (4 oz.  each) salmon
4 teaspoons gluten-free lowfat mayonnaise
12 capers

Directions:
In a large skillet, combine water, wine, lemon juice, bay leaves, salt and pepper.  Bring to a boil.  Add fillets and simmer gently about 15 minutes or till opaque and fish flakes easily with a fork.  Drain salmon, reserving bay leaves, and cool.   Spread 1 teaspoon mayonnaise on top of each fillet.  To garnish, angle a bay leaf in the center; cluster 3 capers at the base of the leaf.