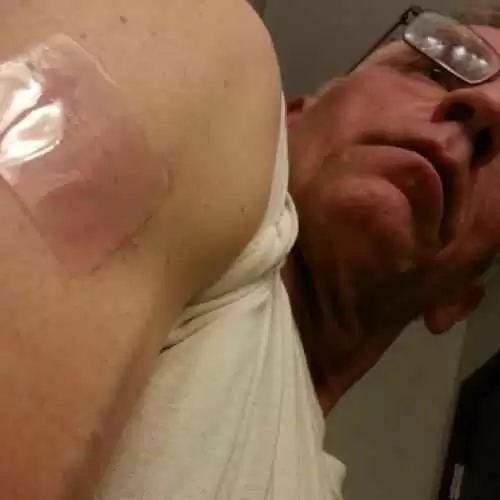 Caption: Image: CC--David Bruce Jr.
Celiac.com 11/27/2017 - For centuries, physicians have used cannabis to treat numerous disorders. Modern research shows that various cannabis compounds can alleviate symptoms from numerous conditions, including neurological disorders, cancer, rheumatism, epilepsy, sexual disorders, pain, among others.
Many people with celiac disease suffer from neuropathy, which causes nerve pain, among other symptoms. Neuropathy can be difficult to treat. Nerve pain is a debilitating symptom that can significantly impair a patient's quality of life. Could a new cannabis patch change that?
The National Institute of Health estimates that over 5 million Americans suffer from fibromyalgia, which has no known cure, and is difficult to treat. With diabetes on the rise in the U.S., diabetic nerve pain is also on the rise.
When placed on the patient's skin, the patch developed by Cannabis Science delivers a measured dose of high potency cannabidiol (CBD) extract. CBD is the second major cannabinoid in marijuana after THC, but CBD has no psychoactive effects, so it won't get people high.
When the patch is applied, the CBD is first absorbed into the blood, then moves to the central nervous system, where it delivers pain relief.
Numerous studies have documented CBD's "anti-inflammatory and pain-relieving properties. More recent studies have shown that CBD provides relief from many kinds of pain.
In addition to nerve pain, CBD has been shown to relieve inflammatory pain. Some studies have shown CBD to be more effective than current medication in treating inflammatory pain, such as pain from arthritis.
As researchers home in on the pain-relieving properties of cannabis, look for more treatments to be developed, including treatments that may helpful for peopl with celiac disease.
Read more: cannatech.news