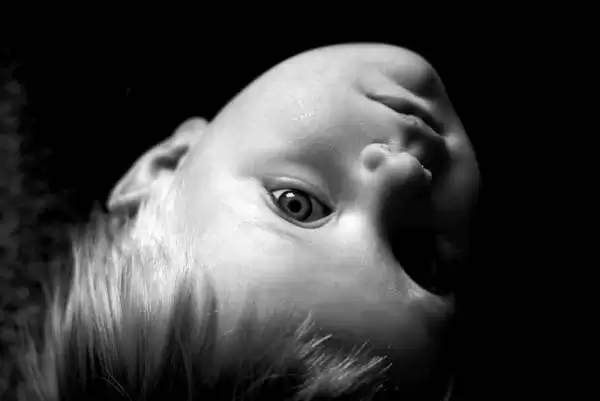 Caption: Image: CC PDM 1.0--picsulove
Celiac.com 08/07/2019 - Could childhood stress and trauma help drive the development of celiac disease in adulthood? New findings by a team of researchers at McMaster University show a strong correlation between childhood stress and trauma, and the presence of celiac disease in adults.
In their opinion, the findings indicate a need for psycho-social assessments in clinical gastroenterology practice. Such assessments could help researchers to better understand the factors driving the development of celiac disease and lead to improved care of celiac patients.
The data showed no connection between early-life events and diarrhea, abdominal pain or extra-intestinal symptoms, say the researchers.
Although preliminary, the data indicates that psychological treatment could benefit some people with celiac disease. Not every celiac disease patient has severe symptoms, but severe symptoms may be an indication that something else is going on, says Dr. Noejovich. 
University of Chicago celiac expert, Dr. Stefano Guandalini, says that early-life stressors likely interact with genetic factors, including "delivery by C-section, frequent viral infections in the first couple of years of life, use of antibiotics, a large amount of gluten in the first two years, and a diet rich in red meats, fats and refined sugars. 
It is not clear exactly how early life trauma might actually contribute to celiac disease development or severity, but, says Dr. Guandalini, "one may speculate that in this case, too, perturbances of the gut microbiota related to the stress may be at play.
Further prospective studies are needed to confirm the findings, but Jason Tye-Din, MD, PhD, the head of the celiac research laboratory at the Walter and Eliza Hall Institute of Medical Research, in Parkville, Australia, called the findings intriguing. 
He says that psychological factors like "anxiety and depression are well reported in patients with established celiac disease, and there is good evidence to support a role for psychological counseling, although this tends to be underdone in real-world practice."
He ads that, "If confirmed, this would set the scene for interesting future research to define the specific trigger and how the adverse [celiac disease] effects are mediated."
Source: