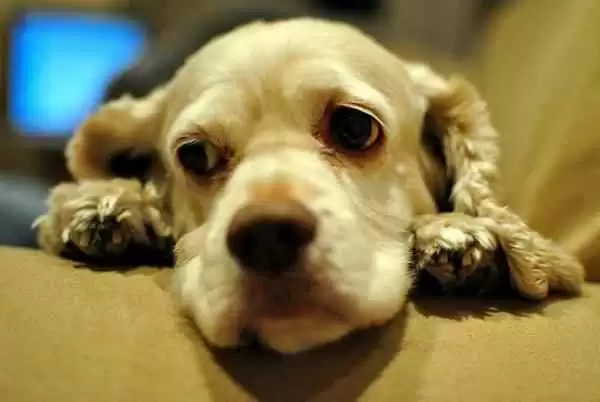 Caption: Image: CC--angela n.
Celiac.com 08/15/2018 - Grain-free food has been linked to heart disease in dogs. A canine cardiovascular disease that has historically been seen in just a few breeds is becoming more common in other breeds, and one possible culprit is grain-free dog food. 
The disease in question is called canine dilated cardiomyopathy (DCM), and often results in congestive heart failure. DCM is historically common in large dogs such as Great Danes, Newfoundlands, Irish Wolfhounds, Saint Bernards and Doberman Pinschers, though it is also affects some Cocker Spaniels.  Numerous cases of DCM have been reported in smaller dogs, whose primary source of nutrition was food containing peas, lentils, other legume seeds or potatoes as main ingredients. These reported atypical DCM cases included Golden and Labrador Retrievers, a Whippet, a Shih Tzu, a Bulldog and Miniature Schnauzers, as well as mixed breeds. 
According to Nutritional Outlook, an industry publication for makers of dietary supplements and healthy foods and beverages, there is a growing market for "free from" foods for dogs, especially gluten-free and grain-free formulations. In 2017, about one in five dog foods launched was gluten-free. So, do dogs really need to eat grain-free or gluten-free food? Probably not, according to PetMD, which notes that many pet owners are simply projecting their own food biases when choosing dog food.
Genetically, dogs are well adapted to easily digest grains and other carbohydrates. Also, beef and dairy remain the most common allergens for dogs, so even dogs with allergies are unlikely to need to need grain-free food. 
So, the take away here seems to be that most dogs don't need grain-free or gluten-free food, and that it might actually be bad for the dog, not good, as the owner might imagine.
Stay tuned for more on the FDA's investigation and any findings they make.
Read more at Bizjournals.com