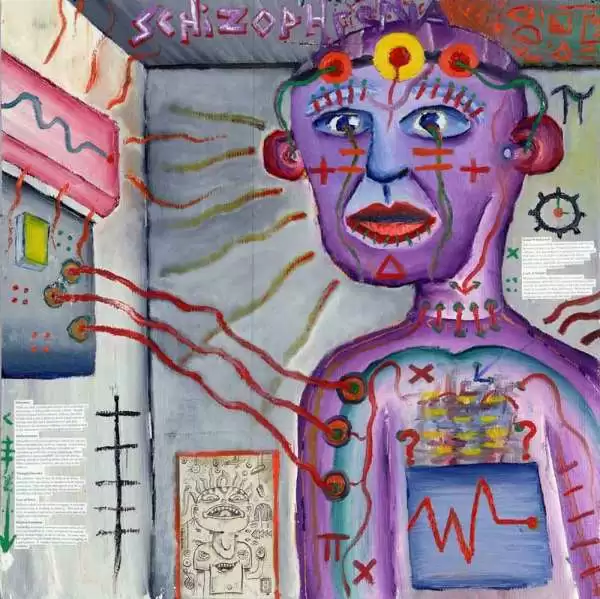 Caption: Artistic view of how the world feels like with schizophrenia. Image: CC0 1.0--Yeenosaurus
Celiac.com 08/05/2019 - The relationship between mental health, gluten sensitivity, and celiac disease has not been well researched. Some studies have shown that people with schizophrenia and bipolar disorder have elevated levels of antibodies to gliadin.
A team of researchers recently set out to examine longitudinally the levels of antibody reactivity to gliadin in acute mania. The sample included 60 individuals assessed during a hospital stay for acute mania, 39 at a 6-month follow-up, and a sample of 143 non-psychiatric control subjects. 
The team used enzyme immunoassay to measure antibodies to gliadin. They used regression models to analyze the relationship between the antibodies and the clinical progress of patients with mania. 
Using multivariate analyses, the team found that patients with mania had significantly higher levels of IgG antibodies to gliadin at baseline, but not other markers of celiac disease, compared with control subjects. 
At the six month follow-up, however, these levels did not differ substantially from those of control subjects. 
In patients with mania, elevated levels after six months were strongly associated with re-hospitalization in the 6-month follow-up period. 
Based on these results, the team concludes that the monitoring and control of gluten sensitivity could be helpful in managing individuals hospitalized with acute mania.
Stay tuned for more on this and related stories.
Source: