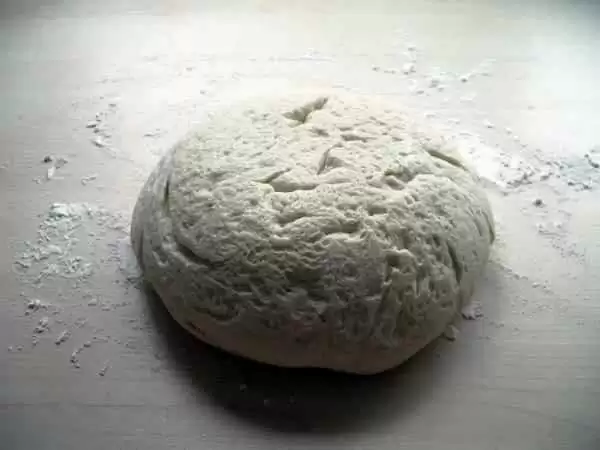 Caption: Image: CC-- aimee rivers
Celiac.com 05/15/2018 - There is a good amount of anecdotal evidence that people with non-celiac gluten sensitivity can tolerate sourdough bread, but there is no good science to support such claims. To determine if sourdough bread help conquer wheat sensitivity, the Alberta Wheat Commission (AWC) is funding a team of researchers to see if the sourdough fermentation process can reduce or eliminate wheat components that trigger wheat sensitivity.
The project will study the way the sourdough bread fermentation process breaks down proteins and carbohydrates in wheat flour.
---
Celiac.com Sponsor (A12):


---
---
Celiac.com Sponsor (A12-m):


---
Chair of the AWC Research Committee, Terry Young, said new research suggests that wheat protein may not be the cause of gluten sensitivity in people without celiac disease. Longer fermentation, aka sourdough fermentation, is more common in Europe. Young says that reports indicate that "incidents of non-celiac sensitivity…are actually lower in Europe." He adds the current research will focus on the fermentation, but the future may include the development of wheat varieties for gluten sensitive individuals.

The research will be led by food microbiologist at the University of Alberta, Dr. Michael Gänzle, who said the use of sourdough bread in industrial baking reduces ingredient costs and can improve the quality of bread as well.

Dr. Gänzle wants to assess anecdotal claims that people with non-celiac wheat or gluten intolerance can tolerate sourdough bread. His team wants to "determine whether fermentation reduces or eliminates individual wheat components that are known or suspected to cause adverse effects."

The team readily admits that their project will not create products that are safe for people with celiac disease. They may, however, create products that are useful for people without celiac disease, but who are gluten sensitivity.

The AWC is collaboratively funding the project with the Saskatchewan Wheat Development Commission, and the Minnesota Wheat Research Promotion Council, which will contribute $57,250, and $20,000, respectively. The research team will issue a report of its findings after the project is completed in 2021.

Studies like this are important to shed light on the differences between celiac and non-celiac gluten sensitivity. Stay tuned for more developments in this exciting area of research.

Source: