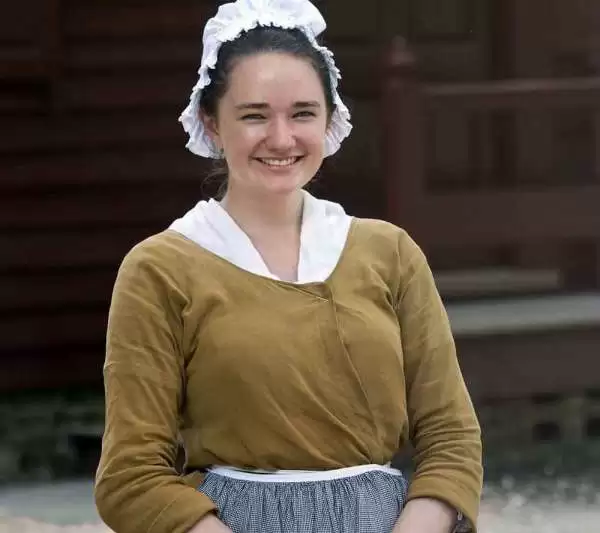 Caption: Colonial Williamsburg Virginia. Image: CC--watts_photos
Celiac.com 06/17/2019 - A federal appeals court reinstated a lawsuit filed by a boy with celiac disease against a Colonial Williamsburg restaurant. The court ruled that a jury should decide whether the restaurant violated the Americans with Disabilities Act when they barred a boy from bringing his gluten-free meal into the Shields Tavern.
The lawsuit lists the boy's name as J.D. Because J.D. has celiac disease and follows a strict gluten-free diet, he couldn't eat with his classmates on their May 11, 2017, field trip. The staff at the Shields Tavern told J.D. that they could make a gluten-free meal for him,  but they could not allow him to eat his own food in the tavern, which is owned and operated by the Colonial Williamsburg Foundation.
J.D. may have facts on his side. A recent study shows that most gluten-free restaurant food contains gluten. J.D.'s father chose to sue the foundation, arguing it violated the ADA, the Rehabilitation Act and the Virginians with Disabilities Act. The initial lawsuit was dismissed before trial by U.S. District Judge Rebecca Beach Smith, who held that J.D. did not show that he suffered discrimination because of his disability.
In a 2-1 ruling that reinstated J.D.'s lawsuit, Judge Albert Diaz, writing for the majority, noted that Shields Tavern has high gluten-free meal standards that may be okay for most people with celiac disease, and a jury might decide they are good enough.
But, added Diaz, "The district court incorrectly overlooked the testimony that J.D. repeatedly became sick after eating purportedly gluten-free meals prepared by commercial kitchens. Until a jury resolves the disputes surrounding the nature and extent of J.D.'s disability, we cannot determine if the accommodation Shields Tavern offered, as good as it may be, fully accounted for his disability."
Read more at Richmond.com