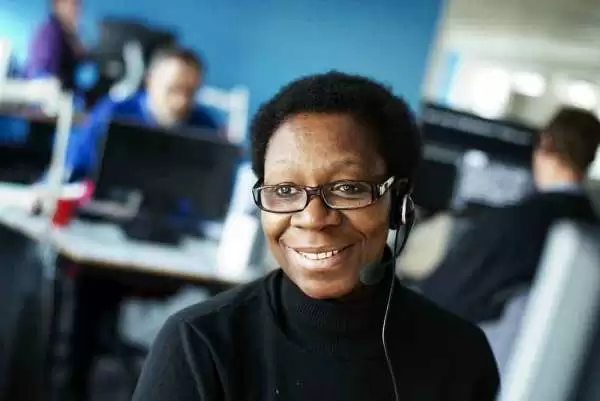 Caption: Telemarketers. Image: CC BY 2.0--News Oresund
Celiac.com 05/13/2019 - People with celiac and other diseases are being forced back to work by political leaders demanding that they sacrifice themselves and their loved ones to "help the economy."  The problem is not simply relegated to pressure from bosses. In fact, some state governors are threatening to end unemployment benefits, including the federal $600 weekly CARES unemployment benefit, for anyone who refuses to return to work, as requested by their employer.
You can read about that in this related article, which is aptly subtitled, "Governors Cut Off New Unemployment Benefits Before Some People Even Got Checks."
---
Celiac.com Sponsor (A12):


---
---
Celiac.com Sponsor (A12-m):


---
Of course, the problem is that the pandemic is far from under control, in fact, several states just saw their highest death toll, or highest new case numbers to date. Until we have adequate testing, tracing and ways to measure the safety level of any given state, city, or business, going back to work could be risky, especially for workers with autoimmune disease like celiac disease or other medical conditions. 

Moneyist recently featured a letter from one person in Florida, whose work challenges illustrate the dilemma perfectly. The letter begins: 
Quote

I've been sick since March 1, diagnosed by urgent care with an acute upper respiratory infection. My primary physician put me on prednisone, as I'm anemic with debilitating asthma and celiac disease. I'm 66 years old. I've been hospitalized twice in two years with inflammation and pneumonia.

For the last three weeks, I've asked the optometrist I work for to supply masks and gloves so I can protect myself and others while I'm at work. He thinks this whole thing is a farce, and a way to shut down the economy so that President Trump will lose the election in November.
The worker states that her employer initially discouraged her from wearing a face mask, as per CDC guidelines. She goes on to add that she "continue[d] to cough, and last week I had a video visit with my primary physician. He became concerned, given my history of hospitalizations, and ordered me to be tested for COVID-19. I was tested on Thursday and am waiting for results. I was told to self-isolate for 14 days."
The woman is legitimately concerned that staying home, as per her physician's direction, could leave her ineligible for unemployment benefits. Her letter includes this desperate line:
"I'm falling through the cracks. I worry that if I do get COVID-19 and die, my husband and children will have no recourse against this employer"
Are you or a loved one in a similar situation? Are you worried about COVID-19 and being pressured to return to work too soon? Share your story below.
Read the letter, and the reply by Moneyist at Marketwatch.com.