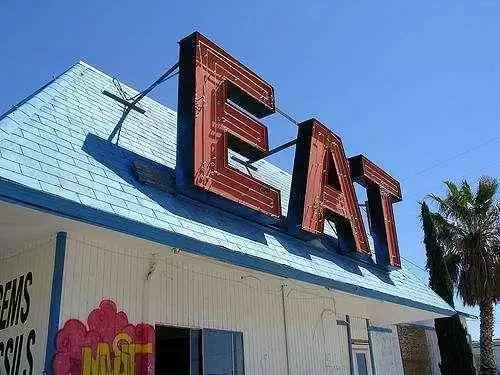 Caption: Image: CC--mst7022
Celiac.com 01/29/2015 - A concerned mum asked me, "Should I dabble with a gluten-free diet?" Well, that got me thinking. The answer is, "Yes! and no!" Experimentation is part of learning and living. We have to start somewhere in our pursuit of learning about gluten. So dabbling is a good start--but you need a plan, or else you will get nowhere and feel confused.
Can you swim? If so, then you have likely been in a swimming pool. Can you remember dipping your toe into the water for the first time? Did you test the water and feel the temperature? Next you paddle with your feet. With increasing confidence, you wade up to your waist. But it is only after you immerse yourself fully in the water that you can begin to swim. Only then can you experience the freedom of the water. Simply put: without immersion you cannot swim.
---
Celiac.com Sponsor (A12):


---
---
Celiac.com Sponsor (A12-m):


---
So how is this swimming metaphor related to concerns about eating gluten? Can you just put your toe into gluten-free world and just lower your gluten intake a little bit, and hope to miraculously feel better? Or do you need gluten-free immersion? In my experience, most people who are gluten-sensitive need to avoid gluten totally - I call this gluten-zero. We all have to travel this road: from dabbling to immersion.

Let's return to first experiences. The word "gluten" is such a new word to most people, that it takes quite a long time understand the intricacies of what it can do and how to avoid it. To make any progress, we need answers to lots of questions: What is gluten? Why does it make us sick? What foods is it found in? What symptoms can it cause? What tests are needed? Are you affected by gluten? Do you have celiac disease? How strict do you have to be? How long will it take for you to feel better? How long will you need to stay gluten-free? What about the rest of your family? What do you ask for when you go out for a meal? Can you eat take-outs? The answers to these questions will help you feel competent with gluten-free foods.

We all start our gluten-free knowledge from naught - when we know nothing about it. We then become conscious that there is something called "gluten" in many of our everyday foods, and people are saying that eating it might not be good for us. This is when our dabbling begins. When you dip your toe into the gluten-free waters and start to learn about the health issues caused by gluten. You may wonder if this gluten-free thing is a sensible lifestyle to adopt. Is it something that you should notice and care about? Or should you just dismiss it as a fad?

In my experience, once you have worked out that you might be gluten-sensitive, there are a number of steps to go through. I call them: "Ten steps to zero".
Naive to gluten as causing a problem. Initially, you know nothing about gluten.
Awareness. Then you hear about gluten and gluten-related illness and symptoms.
Gluten conscious. Next you wonder if gluten might be affecting you and if you should stop eating it.
Get tests. At this stage I recommend that you get some blood tests – it is important to make the distinction between celiac disease and non-celiac gluten sensitivity (however, the border between these entities is blurred (see "the blurred line" below). For my recommendation for blood tests see http://drrodneyford.com/faq/bloods-tests/gluten-blood-tests.html
Get diagnosed. If celiac disease is diagnosed by your tests (which may include endoscopy) you will need a lifelong gluten-free diet. If the blood tests are negative for celiac disease but positive to anti-gliadin-antibody or positive to Cyrex or Enterolab gluten results, then you should try a strict gluten-free diet for the next six months. (Be totally committed to gluten zero.) If all of your tests are negative, that still does not rule out gluten/wheat protein intolerances.
Be committed. Make a commitment to change your food to totally gluten-free (I call this gluten-zero). Start learning about buying and preparing gluten-free food, and reading food labels and food allergen lists.
Gluten challenge. If you do not have celiac disease, and if you remain unsure whether gluten is harmful to you, then eat gluten again and see if you get sick again (this gluten challenge can takes days or months to turn positive).
Minimizing cross-contamination: Some people are extremely sensitive to gluten. Even a few gluten-crumbs can upset them. To understand all the issues see this link: http://www.gigofecw.org/news/files/living_in_a_mixed_house.php
Eating out. Trusting other people to prepare and serve gluten-zero food requires learning and teaching of wait-staff, food handlers and chefs, including your families
Gluten zero. You are now immersed in the gluten-free world: what I call living gluten-zero. You are now ready to teach others.
In summary - at the start we all dabble as we start to learn. However, to get the most benefit from being gluten-free, you need to be immersed in zero gluten, lifelong. Without gluten-zero, you will not fully heal. See link: http://www.glutenZEROglobal.com.
Written in the spirit of cooperation and knowledge sharing.