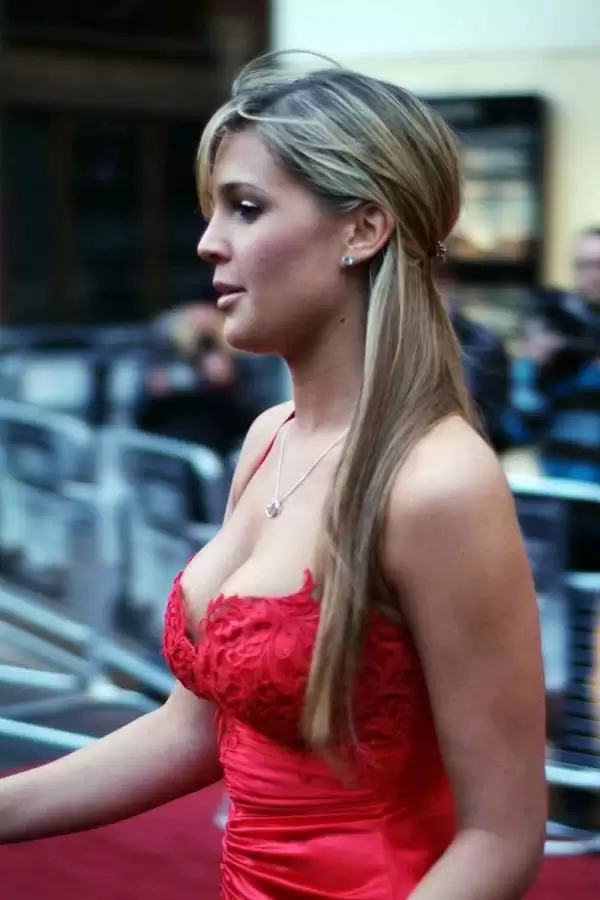 Caption: Image: CC--S Pakhrin
Celiac.com 02/06/2019 - People with celiac disease and gluten-sensitivities can have strong opinions on topics from testing and diagnosis to various aspects of the gluten-free diet. Combine that fact with an explosive rise in gluten-free dieting as a lifestyle choice, rather than medical necessity, and we're just one celebrity Instagram from a three-alarm social media fire.
The former model and Miss England, Danielle Lloyd is the latest celebrity to feel the fire from her social media audience. Lloyd's offense, according to fans, was testing her seven-year old son Harry at home for food allergies, and putting him on a gluten-free diet based on the results. Lloyd's Instagram posts touted the results of the home food allergen tests and her decision to make her son eat gluten-free.
---
Celiac.com Sponsor (A12):


---
---
Celiac.com Sponsor (A12-m):


---
In the post, the former Lloyd said in one post that she's "starting the new year feeling great after finding out what was causing me bloating and pain after eating food, with @Lifelabtests at-home intolerance and allergy testing kit."

The test kits, from Lifelabtesting.com, measure sensitivity to more than 40 common allergens, such as grains, eggs and meat. In another post, Lloyd adds that "The results were so good that my son Harry did a test, too, and since changing his diet to gluten free, he hasn't been in any pain." Fans on her Instagram feed warned her of the possible dangers of cutting out entire food groups for young children.
Home Allergy Tests are Just a Starting Point
As numerous commenters pointed out, home allergy tests, including tests meant to detect food allergens, are just a starting point. If you get a positive result, please consult a doctor before making a major dietary change. Switching to a gluten-free diet before seeing a doctor can cause confusion in diagnosis, and may be unnecessary. Another commenter agreed, writing: "A child should not be put on a gluten-free diet unless prescribed by a specialist."
The proliferation of home allergy test kits can be useful as a guideline for understanding your health, but it's important to double check the results with a physician before making major health or dietary changes, especially for children.