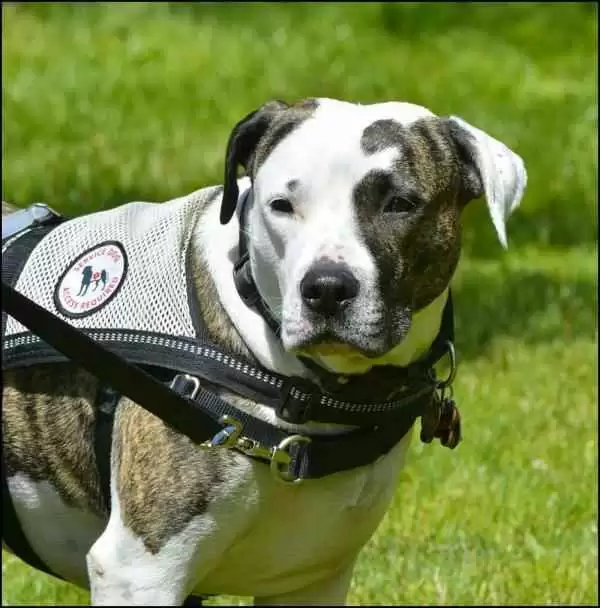 Caption: Image: CC--Scott 97006
Celiac.com 04/18/2018 - To the relief of many bewildered passengers and crew, no more comfort turkeys, geese, possums or other questionable pets will be flying on Delta or United without meeting the airlines' strict new requirements for service animals.
If you've flown anywhere lately, you may have seen them. People flying with their designated "emotional support" animals. We're not talking genuine service animals, like seeing eye dogs, or hearing ear dogs, or even the Belgian Malinois that alerts its owner when there is gluten in food that may trigger her celiac disease.
---
Celiac.com Sponsor (A12):


---
---
Celiac.com Sponsor (A12-m):


---
Now, to be honest, some of those animals in question do perform a genuine service for those who need emotional support dogs, like veterans with PTSD.

However, many of these animals are not service animals at all. Many of these animals perform no actual service to their owners, and are nothing more than thinly disguised pets. Many lack proper training, and some have caused serious problems for the airlines and for other passengers.

Now the major airlines are taking note and introducing stringent requirements for service animals.

Delta was the first to strike. As reported by the New York Times on January 19: "Effective March 1, Delta, the second largest US airline by passenger traffic, said it will require passengers seeking to fly with pets to present additional documents outlining the passenger's need for the animal and proof of its training and vaccinations, 48 hours prior to the flight.… This comes in response to what the carrier said was a 150 percent increase in service and support animals — pets, often dogs, that accompany people with disabilities — carried onboard since 2015.… Delta said that it flies some 700 service animals a day. Among them, customers have attempted to fly with comfort turkeys, gliding possums, snakes, spiders, and other unusual pets."

Fresh from an unsavory incident with an "emotional support" peacock incident, United Airlines has followed Delta's lead and set stricter rules for emotional support animals. United's rules also took effect March 1, 2018.

So, to the relief of many bewildered passengers and crew, no more comfort turkeys, geese, possums or other questionable pets will be flying on Delta or United without meeting the airlines' strict new requirements for service and emotional support animals.

Source: