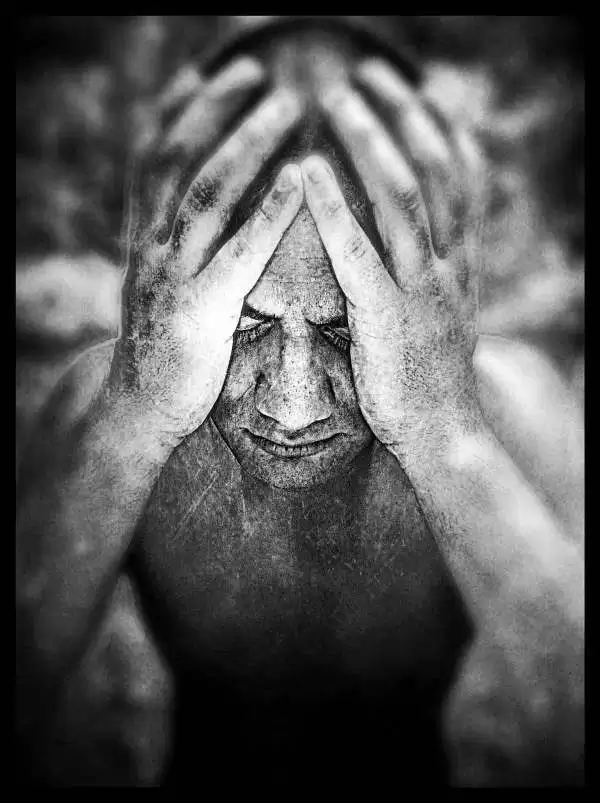 Caption: Image: CC BY-ND 2.0--AmateurArtGuy
Celiac.com 12/29/2020 - Early-onset depression is associated with poor health outcomes over the long term. However, researchers still don't know if early depression might be connected with specific diseases and premature death, and whether these connections are independent of psychiatric comorbidity.
A team of researchers recently set out to quantify the association of youth depression with subsequent diagnoses of numerous somatic diseases and mortality. Their study shows that people who suffer from depression in youth face higher risks of subsequent disease and death.
---
Celiac.com Sponsor (A12):


---
---
Celiac.com Sponsor (A12-m):


---
The research team included Marica Leone, BSc; Ralf Kuja-Halkola, PhD; Amy Leval, PhD; Brian M. D'Onofrio, PhD; Henrik Larsson, PhD; Paul Lichtenstein, PhD; and Sarah E. Bergen, PhD.

They are variously affiliated with the Janssen Pharmaceutical Companies of Johnson & Johnson, Solna, Sweden; the Department of Medical Epidemiology and Biostatistics, Karolinska Institutet, Solna, Sweden; the Department of Psychological and Brain Sciences, Indiana University, Bloomington; and the School of Medical Sciences, Örebro University, Örebro, Sweden.

The team defined youth depression as having received at least 1 diagnosis of depression from inpatient or outpatient care between ages 5 and 19 years.

The team's population-based cohort study of nearly 1.5 million individuals in Sweden found more than 37,000 were diagnosed with depression at least once between the ages of 5 and 19 years.

Those individuals with youth depression faced higher relative and absolute risks of developing any of a wide range of medical conditions, and of early death, compared with the general population. 

Even after controlling for other psychiatric disorders, especially substance use and anxiety disorders, those with an early history of depression had a higher risk of being diagnosed with 66 of 69 medical conditions assessed in the study, including sleep disorders, type 2 diabetes, viral hepatitis, and kidney and liver diseases.

There were differences between men and women. Men with early-onset depression faced higher risk for obesity, thyroid problems, celiac disease, connective tissue disorders and eczema. Women, on the other hand, were more likely to suffer injuries, as well as urinary, respiratory and gastrointestinal infections. 

These findings indicate a connection between youth depression, increased risks for numerous somatic diseases, and for mortality. They invite clinicians to consider several medical conditions when assessing depression in young people, and lay the groundwork for future study.

Read more at JAMA Psychiatry