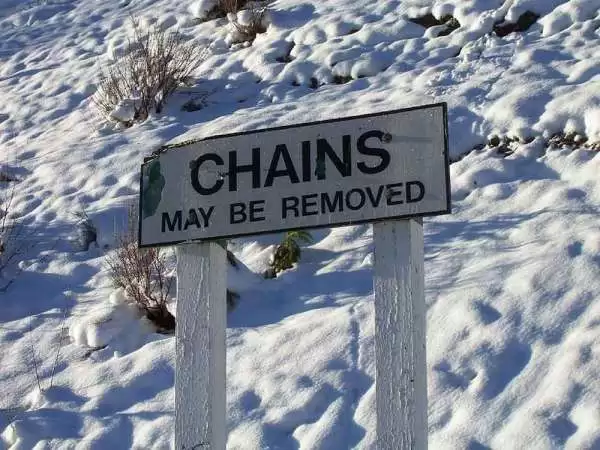 Caption: There is no need to skip dessert when healthy options are available. Image: CC BY-ND 2.0--Hamedog
Celiac.com 06/18/2020 - Think about some of the foods that we are told are healthy for us, like those high in fiber (almonds, walnuts, figs, dates, raisins, sesame seeds), fresh berries (raspberries, blackberries, blueberries, strawberries), other fresh fruit (apples, pears, oranges, kiwi, bananas, cherries, melons), dairy products (1% or 2% milk, low fat cheese), and probiotics (yogurt).  Each of these ingredients is a prime candidate for use in desserts.
Most of us love desserts.  The major offender in anything sweet is sugar.  Some people opt to use artificial sugars to avoid the calories of cane or beet sugar, while others vehemently avoid the artificial sweeteners because of their health risks.  One teaspoon of granulated sugar has just 16 calories and 4.2 grams of carbohydrates.  If you make a dessert that uses 1/2 cup sugar for a 9-inch square pan (which will yield 9 servings), each serving will have 2 1/2 teaspoons sugar.  If some of the sugar is replaced with honey, molasses, maple syrup, and/or dried fruits for sweetening, the amount of refined sugar is reduced even more.
---
Celiac.com Sponsor (A12):


---
---
Celiac.com Sponsor (A12-m):


---
The second ingredient that concerns the health-conscious is the amount of butter or shortening used in a recipe.  While butter is a natural ingredient and is healthier for you than shortening,   it certainly isn't the healthiest product you can consume.  Up to half of the butter used in some recipes can be replaced with unsweetened applesauce.  Certain oils are healthier for you than butter.  Often light olive oil can be used instead of butter, especially when making pie crusts, cakes, and soft cookies.  (Use 3/4 cup oil for each 1 cup of butter listed in a recipe.)

Baked goods often call for the use of whole eggs.  The latest report on the nutritional value of egg yolks is that the entire egg should be eaten—not just the whites.  The cholesterol in egg yolks is beneficial cholesterol.  According to cholesterol-and-health.com, "Like most cholesterol-rich foods, they [egg yolks] are jam-packed full of important nutrients, especially the fat-soluble vitamins and essential fatty acids.  In fact, the slew of nutrients in an egg yolk are so comprehensive that a few eggs a day would offer better insurance for good health than a multi-vitamin.  Most importantly, the yolk contains most of the nutrients in an egg.  Egg whites, on the other hand, contain far fewer nutrients."

Finally, consider cinnamon.  This humble spice can easily be incorporated into almost any dessert and the health benefits are numerous.  Studies have shown that just 1/2 teaspoon of cinnamon per day can lower LDL cholesterol.  Cinnamon tends to regulate blood sugar, making it especially beneficial for people with Type 2 diabetes.  It can often stop medication-resistant yeast infections.  In a study published by researchers at the U.S.  Department of Agriculture in Maryland, cinnamon reduced the proliferation of leukemia and lymphoma cancer cells.  It has an anti-clotting effect on the blood.  In a study at Copenhagen University, patients given half a teaspoon of cinnamon combined with one tablespoon of honey every morning before breakfast had significant relief from arthritis pain after one week.  When this spice is added to food, it inhibits bacterial growth and food spoilage.  Researchers at Kansas State University found that cinnamon fights the E.  coli bacteria in unpasteurized juices.  And it is a great source of manganese, fiber, iron, and calcium.
So maybe all desserts aren't necessarily bad for us.  Here are some healthier options for satisfying your sweet tooth:
Fold together Greek yogurt (which is loaded with probiotics) and all-fruit preserves, then top it off with a bit of gluten-free granola that has a sprinkling of cinnamon.  If you have some yogurt left over, use it as part of the liquid called for in a cake or coffeecake recipe.  If you have granola left over, make a fruit crisp (apple, pear, peach, or a combination) using orange juice concentrate or apricot nectar for the sweetener and adding a little vanilla, cinnamon, nutmeg, and cornstarch; then sprinkle the top of the pie with the granola before baking.
Make sweet potato pudding using 1% low fat milk or a crustless pumpkin pie made with evaporated skim milk… and yes, add some cinnamon to the mixture.  Granola or chopped pecans can be sprinkled on top of either of these desserts for added flair and fiber.  Fold raisins into brown rice pudding made with 2% milk and sprinkle the top generously with cinnamon for a healthier version of an all-time favorite dessert.
Here are some ideas for serving fresh fruits when they are in season:  Honey-basted broiled mango spears, balsamic vinegar spiked strawberries, broiled orange slices topped with warm raspberries, parfaits of fresh raspberries and pineapple chunks layered with non-fat peach yogurt and topped with toasted coconut, hot tea and honey poured over Clementine orange segments and topped with cinnamon or cardamom.  Melon and fruit kabobs brushed with honey then sprinkled with cinnamon or dried mint and grilled are always delicious.
Baked apples stuffed with raisins, chopped dates, chopped walnuts and sprinkled with cinnamon is a healthy dessert—or make it with pears stuffed with cranberries and walnuts and basted with pomegranate juice.
If you bake or buy gluten-free bread made with wholesome, nutritious, fibrous flours, then make a bread pudding with low fat milk and add sliced fruit (apples, peaches, nectarines, blueberries, or bananas) and add a handful of chopped walnuts.
If you want to eat healthier, you don't need to sacrifice eating dessert.  There are plenty of desserts that are good for you!
Fruit and Nut Delights (Gluten-Free)
Ingredients:
½ cup toasted almonds
½ cup raisins
½ cup dried apples
½ cup dried figs
½ cup pitted dates
2 tablespoons orange juice
Crushed whole grain gluten-free cereal
Directions:
In a blender or food processor, whip together all of the ingredients except the cereal until it forms a paste.  Roll teaspoonfuls of the mixture into balls, and then roll in the crushed cereal to coat.