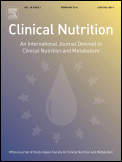 Caption: New research indicates DHA could help treat celiacs.
Celiac.com 04/13/2011 - When people with celiac disease consume gluten, their intraepithelial lymphocytes (IELs) wreak havoc in their guts by promoting inflammation and attacking the epithelial cells lining the intestines. This autoimmune activity is mediated by arachidonic acid (AA), a cytokine produced by the IELs. But there is data that the enterocytes "the very intestinal epithelial cells attacked by the IELs" can also produce and secrete AA in response to inflammation. Do they do so in celiac disease?
A recent study reported in Clinical Nutrition set out to determine just that. Using Caco-2 cells, a human intestinal epithelial cell line commonly used as an in vitro model of celiac disease, Vincentini et al. are the first to find that when these enterocytes were exposed to gliadin peptides, they did in fact generate and release arachidonic acid.
The authors suggest that by blocking the release of AA, DHA might be a tenable therapeutic option for modulating mucosal inflammation in newly diagnosed celiac patients.
Source: